WRITING THROUGH GRIEF IS A NEW BLOG POST SERIES. THIS IS MY HONEST RECOUNT OF MY GRIEF AT THE LOSS OF LONNIE WHO PASSED SATURDAY, JANUARY 16, 2021. THOSE OF YOU WHO HAVE READ DEAR UNIVERSE, I GET IT NOW, WILL KNOW SHE'S BEEN THERE FROM THE BEGINNING. THOSE OF YOU WHO KNOW ME PERSONALLY WILL KNOW SHE WAS MY SECOND MOTHER.
___________________________________________________________________
I turned 36 on Saturday. All week all I could think was, "This is the first birthday without her." Truly. I started going to Lonnie's when I was six weeks old. That was how fast my mother returned to work. Remembering how tiny Kay was at six weeks, I cannot imagine having sent him to daycare so soon. At the same time, there had been no equivalent to Lonnie for my son at that age. Lonnie was a gift to our family and I couldn't believe that more than I have as a parent, facing childcare decisions from the moment I was carrying him.
Lonnie has been in my life from the beginning and for the first five years, I spent more time at her house than my own. I spent more of my week's hours with her than my parents. They both worked full time.
From kindergarten to the fourth grade, perhaps, she was where I got dropped off after school. And when my mom left her job and was going to be at home for a period of time, I remember the devastation that I wouldn't need to be going there after school anymore.
Except the bond had been forged and it was unbreakable.
I didn't have to go there after school but I still went a couple of days a week, just because. And when she got cancer the first time -- I was 12 -- I went more so to help with the daycare or the house while she laid nauseated from chemo on the mattress on the floor of the living room. Keeping an eye on things from a vertical position.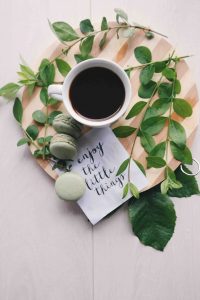 And so went on the days and years. Weekend time together here and there for craft shows or card games or, afterschool visits with cups of coffee and games of UpWords while kids of all ages scrambled around us and in and out of rooms, shared holidays across our households including birthdays, and celebrated milestones from graduations to weddings to new births and more birthdays.
I recently found a photo of Lonnie and Bruce holding Kay at the foot of my hospital bed. I remembered how all of our eyes filled with tears when they entered and saw my sweet boy in my arms. It was surreal that I had somehow grown to 30 and was now passing off my little one to be held by the very arms of the woman who had taken me from my mother's as she headed back to work.
Just as Lonnie has celebrated with me, my every birthday, and in some fashion, my sons --at least until this year -- she's also been by my side for every death. I've wept at her table and in her arms, or through the phone and email, with the passing of my grandparents, my college roommate, and my lost second pregnancy to miscarriage. And I remember when she called me to tell me her father had died and how we cried together on the phone.
When Lonnie got cancer the first time, it was anyone's guess if the mastectomy or the chemo treatments would work. I knew I was terrified. She probably was, too, but I was 12 and I don't remember her ever mentioning fear. I remember her confidently stating she wasn't going anywhere yet and all the reading she had done about how the right attitude and positive thinking really could impact your recovery.
Coming through to the other side of cancer that first time, entering remission, and having clear scan after clear scan, there was such joy in life. Each of her birthdays was a cause of celebration because we had another year where cancer hadn't won. We got 23 more birthdays to celebrate together. 23 more birthdays to send each other's cards and take each other out to lunch. (Okay, 22, if you count that COVID made lunch dates impossible... but we found ways around it.)
So last week as I approached 36, years of birthdays flipped through in my mind like an old movie reel. One year she made an Oscar the Grouch cake, I think I may have been turning three and her son, thirteen. Our birthdays are only three days apart and it wasn't uncommon for us to share a cake at her house. Another year, she made me a cake the shape of a cat and decorated black and white to match our beautiful cat, Honey, who lived at her house. (A story for another day.) Then there's us on Church Street, as we both get older, dining outside on the street so we can watch people. She loved to people-watch. I'm thinking of all the cards that have come in the mail with her penmanship. The gorgeous loops to her Ls and Ds.
The days ticked away toward April the 3rd, and while I knew my loved ones on this physical plane would shower me with love and well wishes, there was this longing, this ache that my Lonnie would not be with me. At least not physically. Her spirit certainly was as not only did I have all my memories, but three things came to me on that Saturday to bring me some solace.
One - it was the first time that sunlight had hid this stained glass chickadee a friend sent me to hang in the window. And a soft amber glow landed on the couch in the shape of the bird.
Two - a kindred spirit from an online community I'm a part of, sent me a wonderful book of bird calls with a note, "For when you sit on the porch and think of Lonnie."
Three - a card came in the mail from Bruce and it was a perfectly selected card as I could see Lonnie having chosen the same one. Inside it read, "Your birthday is a time to pause and reflect upon how God is working His amazing plan in your life day by day. He's blessed you and you're a blessing to so many...including me."
Through tears, I nodded. I have been blessed. Blessed with so much love. Blessed with a second set of parents. Blessed to be at Bruce and Lonnie's side during this last leg of her journey. The card was perfect and she would have approved. The only thing she may have changed was "He's blessed you and you're a blessing to so many ... including us."
While I thought about turning another year older and missing Lonnie, this was what I found to be true. Births and deaths hold our attention and take up space for these short spurts of time, but it's all the in-between that makes them valuable. It's what we do for each other, it's what we do with what we are given, and it's also what we choose to give that is so much more precious.