"...prepared, knowledgeable, welcoming, and cheerful.
I love the uniquely Ally perspective she brings to things…"
WHAT DO YOU NEED TO TELL YOUR STORY, OVERCOME YOUR FEAR, AND SPEAK YOUR TRUTH?
Perhaps you just need baby steps. And I totally get that. 
I rather see a short distance I have to walk then the whole damn mile. 
I'm here to help you brave your path to the page and then to publication.
I'll be right here to guide you if you need me. 
Just holler. 
FREE GIFT BOX! 
(I just looovvveee giving gifts.)
Choose one of these FREE goodies to get started on your way. 
SUBSCRIBE TO THE TWPRT EMAIL LIST
Get writing tips, confidence boosters, hugs and high-fives delivered right to your inbox. (Plus the occasional juicy real story about moi.)
"FIND YOUR BOOK INSIDE YOUR BLOG"
Grab a guide to turn your blog into a book. (This is for you content masters with volumes of stuff already ready to go. )
SHOULD I WRITE A BOOK?
Gain insight into writing a book and working with me. (This is for anyone just beginning to think about writing a book)
CHECK OUT TWPRT'S YOUTUBE CHANNEL
Get more writing tips, more confidence boosters, and professional insight through my Open Book Broadcast series.
Grab Your Seat at
THE WRITING BAR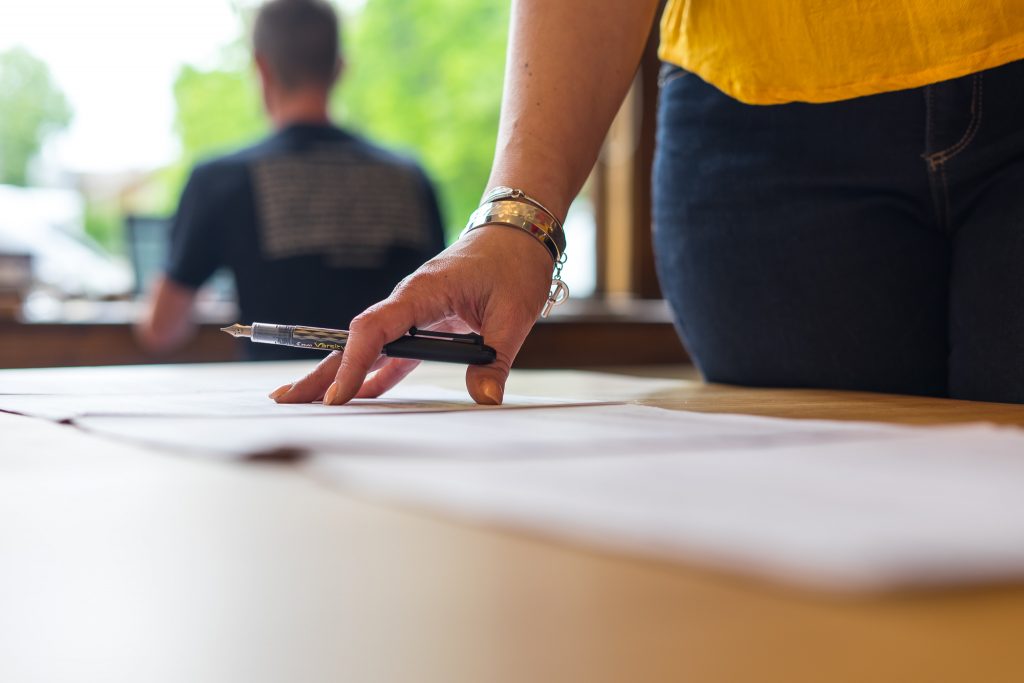 Join me every month for writing workshops where you'll gather with other writers who are braving their path to the page.  Our hour workshop will consist of a 15- minute creative writing lesson; 30 minutes of writing; and 15 minutes for story circle and bravery boosters.
"Seriously, I would still be thinking about getting started if I hadn't taken her class." –Jennifer Capler, Life & Leadership Coach, Speaker, Researcher at The DM Woman, LLC
"I would highly recommend Alyssa to help bring a book to life. We had two separate story starter sessions with Alyssa to help us develop and finalize our proposal for our next book. Her preparation for each session was comprehensive. She consumed all of the recommended content ahead of time, thoroughly reviewed our draft proposal, and came to each session prepared to lead the charge. I had no idea what to expect for our first session. I was blown away at the level of insight and organization Alyssa brought to our project. We will continue to work with Alyssa through the completion of the manuscript. The value she added was far beyond our expectations." –Michelle Vazzana, Cofounder and Chief Strategy Officer for VantagPoint