WRITING THROUGH GRIEF IS A NEW BLOG POST SERIES. THIS IS MY HONEST RECOUNT OF MY GRIEF AT THE LOSS OF LONNIE WHO PASSED SATURDAY, JANUARY 16, 2021. THOSE OF YOU WHO HAVE READ DEAR UNIVERSE, I GET IT NOW, WILL KNOW SHE'S BEEN THERE FROM THE BEGINNING. THOSE OF YOU WHO KNOW ME PERSONALLY WILL KNOW SHE WAS MY SECOND MOTHER.
_____________________________________________________________________
She was lying on her back in her bathrobe and nighty, covers pulled up to her chin, and taking extra care with the way her tongue moved in between each words, attempting to create more moisture in her mouth as she spoke.
"You know what I hate?" she asked, staring at the wall across from the couch as though it were a teleprompter giving her her next line.
"What's that?" I asked and sipped on my coffee across the room, my mask tucked under my chin for the deep draw in of coffee and strength.
"When people write to you from beyond the grave."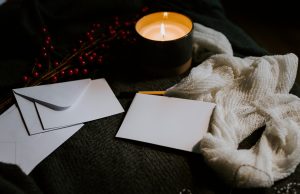 "In what way?"
"Well," she began and rolled her tongue inside her mouth once more. "Like when they say, 'Oh mum, I'll remember you every single day.'"
She looked at me. "No you won't."
I hadn't ever said that, but I thought it was quite possible that for every single day at least for a little while (or a lot awhile) I likely would think about her every single day. I had lost people before. I remembered how those first few days (or weeks) all you could do was think of them. And if it had been that way with others, it would most certainly be that way with her. She had been a pillar in my life for 35 years, a second parent and a second home, it would be impossible to not think about her an astronomical amount.
(And that has come true as I head into my sixth week here shortly of her not being in my earthly life. For the last five, there hasn't been a single day yet where she hasn't been on my mind at least a half dozen times throughout the course of the day. She's in my thoughts, my dreams, the things I look at around my house...almost anything.)
"You will always love me, but eventually you won't be thinking about me every single day... Or, like when people say, 'every year on such and such a holiday, I'll write to you.'" She rolled her eyes. "What for?" she said flatly.
I chuckled. This eye roll and one expression I was going to miss. This was her, I don't get it and I think it's ridiculous expression. I would miss it.
"Well, I hate to break it to you, but you're going to be dead, so you won't be able to control any of that."  I took another sip of my coffee. I had expected her to laugh. A couple weeks ago, she would have. Today, though, was the first day of hospice.
She paused for a long while and then turned back to look at me, tears watering her eyes. "This is true."
I softened my tone. Wrong approach for today.
I just wasn't ready to admit defeat even though there was no stopping the direction we were going. A hospice nurse was about to come with paperwork, and later that day "durable medical equipment" (or DMEs as the nurse had coined them later on) would be arranged in the living room.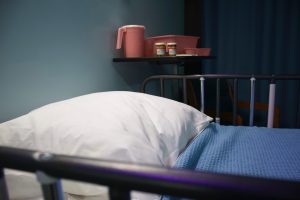 "I just mean that if I need to write about you, I'm going to write about you. But I promise to choose what I say carefully and not write TO you."
She nodded firmly. "Okay."
This was her agreement. This she could live with. Or die with, rather.
And I've been writing about her ever since.
I can't not write about her. Not only because it makes me feel closer to her, but because if I didn't, I fear all the thoughts, memories, feelings I have had would drown me from the inside out. The way the lungs fill at the end and closeout life. A final watery curtain.
I write about her so that I can remember her.
I write about her so that I can picture her clearly, because when I capture a memory, I get to capture the way she looked or sounded and that brings her life back. I write about her so that some part of her may live on.
I write about her so that this great love she and I have shared may continue.
I write about her so that someday there is a record for Kay to understand, even just a smidge, who Lonnie was in my life, what her presence meant.
I write about her to bring comfort (hopefully) to others who miss her, too.
I write about her because I'm a writer and that's what I do. Because that's how I process, how I exist, how I get through.
But I'm careful to not pen a word that is to her because she did not want that and I made a promise. And I always keep my promises. Especially with Lonnie. Here or not. She didn't want letters to her and that I can live with.