WRITING THROUGH GRIEF IS A NEW BLOG POST SERIES. THIS IS MY HONEST RECOUNT OF MY GRIEF AT THE LOSS OF LONNIE WHO PASSED SATURDAY, JANUARY 16, 2021. THOSE OF YOU WHO HAVE READ DEAR UNIVERSE, I GET IT NOW, WILL KNOW SHE'S BEEN THERE FROM THE BEGINNING. THOSE OF YOU WHO KNOW ME PERSONALLY WILL KNOW SHE WAS MY SECOND MOTHER.
________________________________________________________________________
The first time I tried molasses, and maybe ever heard of it, I was sitting at the table in the middle of the kitchen at Lonnie's mom's house. I couldn't have been more than eight and there's a good chance I was younger.
Lonnie and her husband, Bruce, (also not a real name, but high-time he gets an alias) started bringing my older sister and me for the week of July 4th up to Maine where Lonnie grew up. We were away from home -- nine hours away to be specific -- for an entire week. Lonnie's parents and siblings became extensions of our family. Another set of grandparents and aunts and uncles it seemed. We went there for an entire week every year until we were in middle school. (I went by myself a couple of times after that, but not each year as we had when we were little.)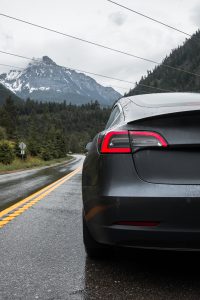 Back to the molasses.
Lonnie's mom was an incredible baker. We woke up every morning to the smell of homemade bread wafting out of the kitchen and into every other room of the house. Some mornings it was homemade donuts.
One of those mornings in addition to the thick, fat slices of bread with perfectly golden crust, there was a bowl of something dark and gooey in the center of the table. Lonnie's dad was tearing his slice of bread up into pieces and dipping it inside the bowl.
It was too dark and too thick to be maple syrup, even one of the darker grades. It looked more like how tar looks in cartoons or motor oil.
"Whatcha turnin' your nose up for?" he asked me. Per usual, I hadn't realized I was making a face.
"What is it?" I asked.
"Molasses. Haven't you ever tried molasses?"
I shook my head. Should I have? 
Lonnie sipped her hot coffee across from me and took up her own piece of bread to dip.
"You know the rule," she said.
Don't turn your nose up at anything until you've tried it. 
"Try everything once," she said as though she were reading my mind.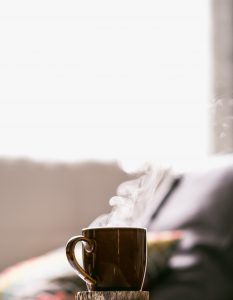 I glanced at my sister sitting next to me and shrugged. I knew better than to disagree with Lonnie. Her trip, her families' house, her rules.
Her dad pushed the bowl of molasses closer to me and flung a piece of bread my way like it was a frisbee. He winked, wiggled his fake teeth at me like he always did at the table, and I dipped a piece of bread into the molasses.
It had this way of climbing up the bread once you dipped the first little corner in, and turned it brown. I would know it at the time, but it kind of made me think of the color of iodine. The molasses was nearly black in the bowl and yet once it began to creep into the bread, the color thinned out and became more brownish-red.
It also had slow way about it. Thick. You could tell how dense it was when you dipped your bread in, like you'd never get your bread out. As though the molasses were more like quicksand and that bread was a goner.
I left bread crumbs inside the bowl.
"Ew," Lonnie's dad teased. "Whatdya done messed up the bowl for?"
I looked at him to apologize with my eyes and then brought the bread to my lips. There was a strong smell but too hard to describe and nothing I could compare it to at that moment.
And I took my bite. Bitter, strong, sweet, all at once. Lonnie and her dad watched and waited for my verdict.
"Better than I thought," I admitted. Even though it looks terrible, I thought.
Molasses and homemade bread became a standard thing from that moment on. In fact, it was probably the only time of the year I had molasses. And the last time I had them was probably in that kitchen the last time I visited. I would have been a senior in high school.
I hadn't thought about molasses in a long time. Then, after reading a passage in my Healing After Loss daily devotion, I thought of them instantly. The passage began with an Emily Dickinson's poem where she talks about the Hour of Lead. The devotion goes on to compare grief to the hour of lead, saying "...a heaviness in our step, in our whole body, a heaviness of mind and heart..." For some reason, I was thinking, Not lead, molasses.  
This grief I feel is like molasses. Dark. Thick. Slow. Strong. Bitter and sweet. Looks like one thing, goes down like something else. Sits at the table with you. Seeps into everything you do. And while you're steeped in it, little pieces of you might get stuck inside. When you try to pull out of it, it drips onto the surface of something else. It's heavy. You only eat it on occasion. You share it with those you love and those you've lost.