JUST HOW READY ARE YOU TO WRITE THAT BOOK?
I like to go into any project with a specific plan and like I'm prepared. 
That includes a book project.
The thing is, lots of people who want to write books have never done it before and/or they're not familiar with the publishing industry, the book marketplace, or even the lifecycle of a book.
That's why I've developed my 
BOOK PLANNING SCORECARD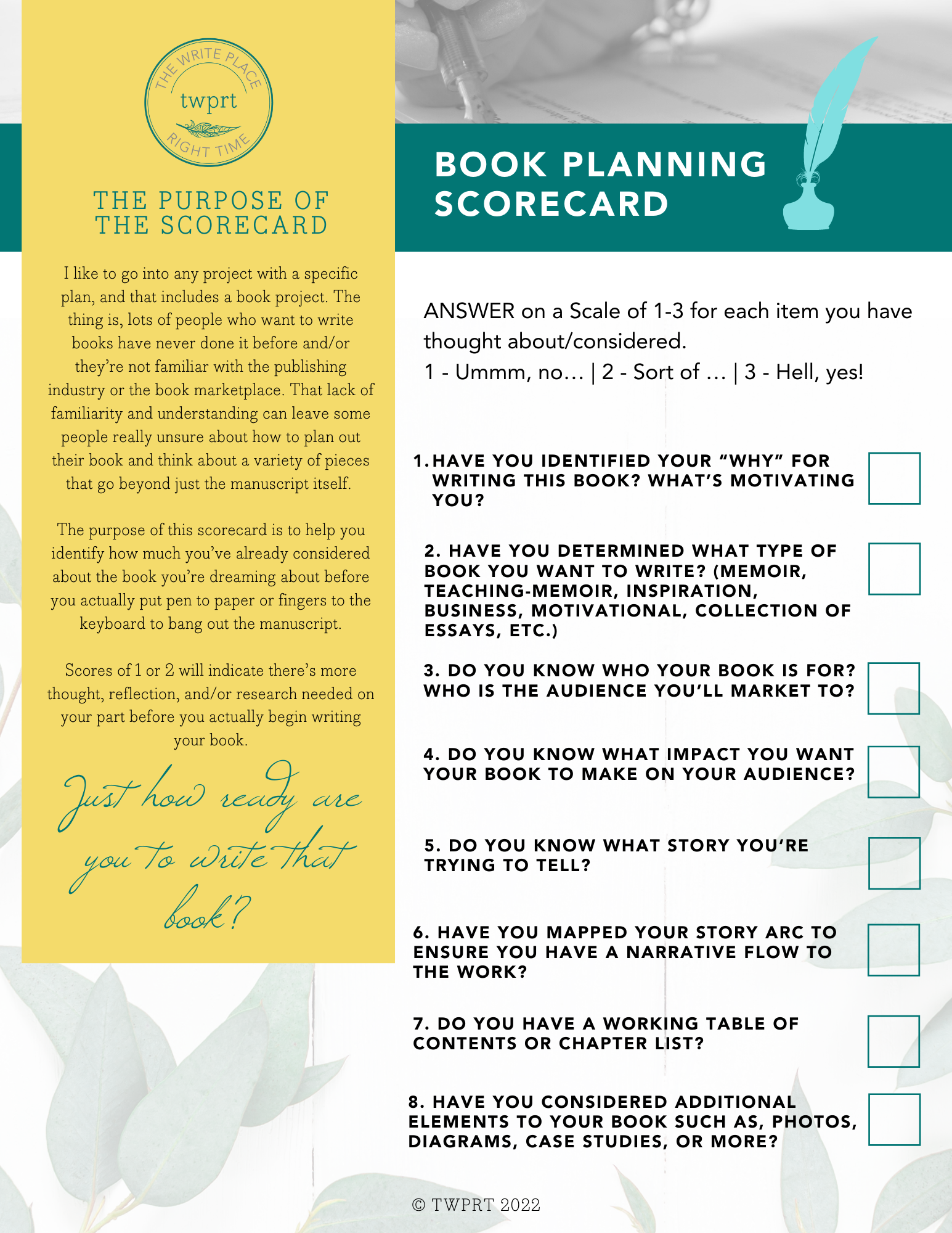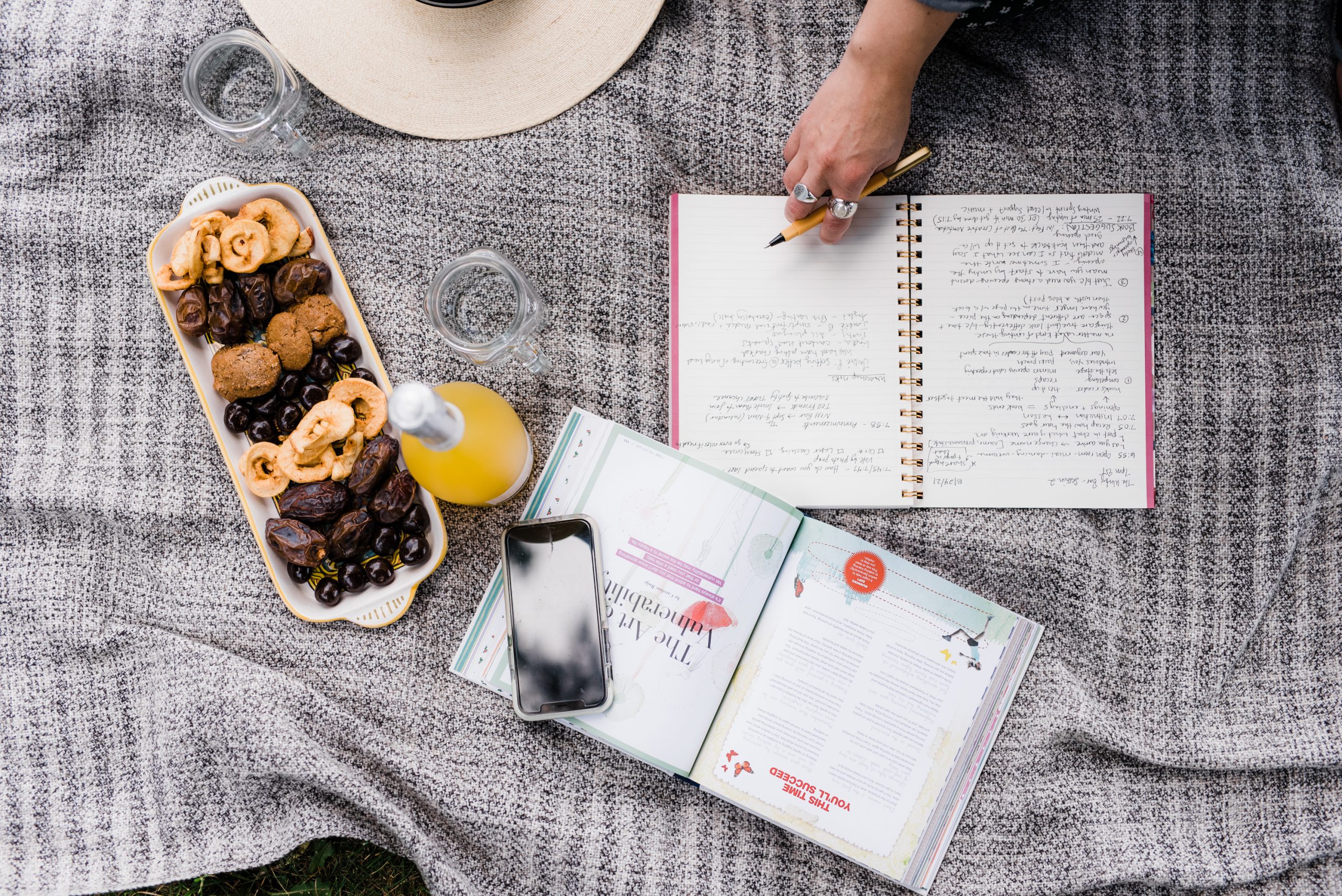 Because you don't know what you don't know. 
The purpose of this scorecard is to help you identify how much you've already considered about the book you're thinking about writing before you spend the time and effort actually writing it.
Score yourself on these 20 questions to see what you know and what you don't. 
Respond with an easy 1, 2, or 3 and then tally up your results. 
Then, use the space provided to reflect on what you learned as a result of your score and come up with your own next steps. 
Consider this a tool to help you gauge how ready you really are.
SO HOW PREPARED ARE YOU TO WRITE YOUR BOOK?
Find out. Grab your Book Planning Scorecard now.
"I would highly recommend Alyssa to help bring a book to life... I was blown away at the level of insight and organization Alyssa brought to our project...The value she added was far beyond our expectations." -Michelle Vazzana, Cofounder and Chief Strategy Officer, VantagePoint