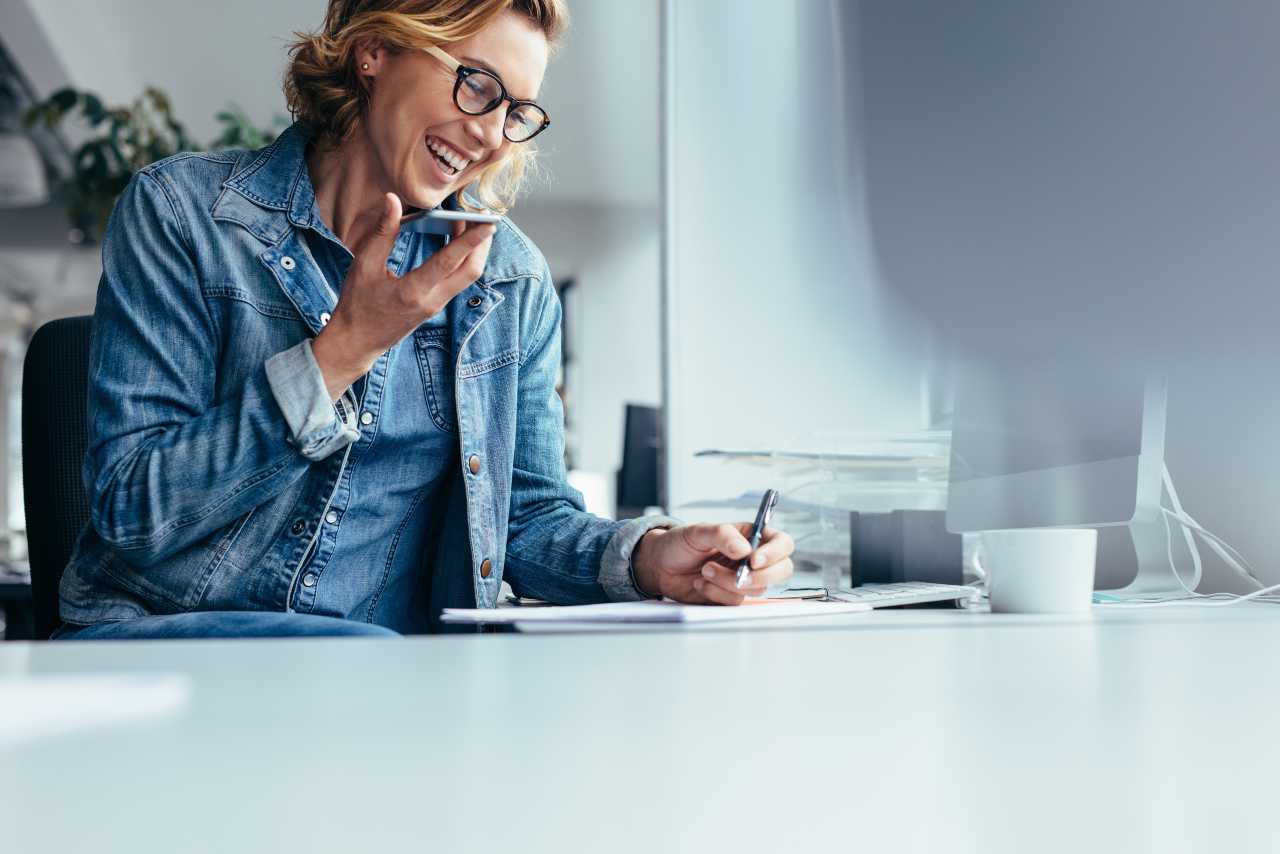 Knowing your story is one piece to a very large puzzle, crafting it is another, and then getting it out into the world is a third. There's a number of ways to share your story and a number of places where your story belongs where it can make an impact. I mean you just went to all of that effort to cultivate, chisel, and crystalize your experiences into something meaningful and powerful. You now want to do something with it, right? You want it to be able to breathe life into someone else who may need it. Here are five places where your story belongs and can be used (in part or in whole).
1. Books
Whether you're writing a straight-up memoir, a teaching memoir, self-help or inspirational, a business book, or contributing a chapter, or essay to someone else's anthology, there's space for you to use your story. Obviously, if you're writing a memoir, you've got the whole damn book to use. If you're writing a teaching memoir, self-help, or inspirational, you'll draw from your own experience to teach others how to accomplish 'x,' too.
Now, a business book may be a little trickier, but it's not impossible. You can weave parts of your own personal story into the introduction, explaining how your personal experience relates to the relevancy of the book. You can weave parts of your personal story into the back of the book via the about the author section. The chapters in between, if you've got a personal anecdote that relates to the subject/focus of that chapter, you can include parts of your story there, too.
Lastly, contributing a piece to someone else's book gives you the entire chapter (or your section) to discuss a part of your personal story that is relevant to the book's theme and the intended audience. No matter the type of book or if you're writing it, there's a lot of room to use your story. And since books are some of the largest ways to educate, inspire, transform others there's plenty of impacts to make on readers through this method.
2. Podcast Interviews & Signature Talks
Podcasting is taking the world by storm. It's the radio revival. "In 2020, an estimated 100 million people listened to a podcast each month and it's expected to reach 125 million in 2022." (Forbes, 2021) Talk about making an impact…millions of people are listening in and soaking up the content from their favorite podcasts. Time to use your story (or parts of it) to hook a podcaster into interviewing you and then tell that story (in part or whole) as a part of the interview. This is an especially awesome option for those of you who are like, "I hate writing, but I love talking." So polish up those interview and public speaking skills and take them to a podcast. Just make sure to find ones that are aligned with what you're trying to say/promote and who you want to reach.
If you're a speaker or list speaking as one of your services (offering training, keynotes, emceeing, workshop facilitation, etc.), use your story to be relatable to your audience, to offer relevant moments from your own experience to illustrate one of your main points, and to humanize the material which makes it more accessible to your listeners.
3. Articles/Blog Posts
Long-form articles, whether they are for LinkedIn and Medium (where you write them and own them) or they are for outlets like Inc.com, Forbes, Huffington Post (where you pitch them first and then write them if they're accepted), are another great place to use your story. Again, you may write something that is very heavy in the personal or you might write something that is more about business but draws from personal experience only when necessary. Either way, this kind of publication gets your name and your story out into the world. Depending on the outlet, your readership (and therefore your impact) could be HUGE. I mean, Medium's monthly active readership is 100 million. That's a pretty big pool to tap into. Plenty of fish, as it were.
Blogging is another long-form way to use your story. Blogging is a little less formal than writing articles, especially for those big dogs like Forbes, and especially if it's your own blog. Yet, if you are considering guest blogging, you'll definitely want to make sure you know what those hosts' expectations are for your piece. Blogs may be less formal, but that doesn't mean sloppy meaningless writing.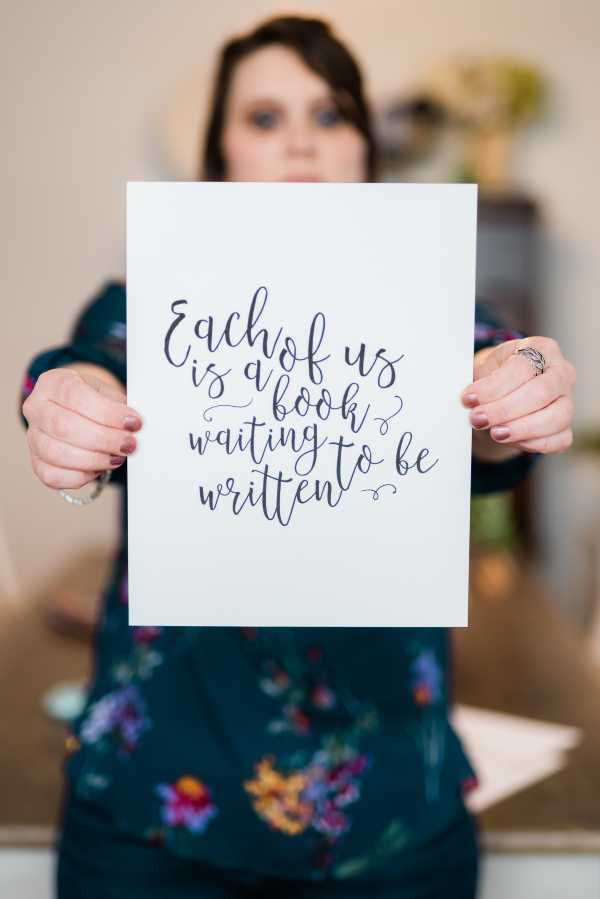 4. Social Media
This is obviously a broad category as the way to use your story can differ between platforms. The character limitations and hashtag use alone vary which means the delivery of your story will be impacted immediately. But generally speaking, you can use your social media to inform your network of little parts and pieces of your story over a long period of time. Here are some ideas for how to use your story in social media.
Every now and then I talk a little about life as a mom which is a very big part of my existence. Sometimes I weave in things that happened while I was working on my first book, Dear Universe, I Get it Now. And other times I actually take parts of that book which was all about braving the path to being my authentic self and following my passions, and actually talk about parts of my experience that I talk about in that book, but offer new details I may not have spent a lot of time on. So then I'm not only doubling down on my book but constantly leveraging the same story pieces I've already discussed elsewhere. Sometimes you don't need to keep re-inventing the wheel.
5. Videos & Audiograms
Video is king, y'all. Over 500 million hours of YouTube content is consumed daily. Yeah, my jaw dropped, too. People are visual, so it's no wonder that video is up there in terms of super important to marketing strategy. So whether it's a YouTube video or Vimeo, Facebook Live, or IGTV, there's definitely a place for using your story in video. You could record one of your signature talks using your story and throw that up onto the Tube. You could do bite-sized chunks (2 minutes or less so they upload to Insta) that offer little soundbites and tidbits of your personal story as teasers to the bigger story that you plan to write a book on or do a whole blog series on, or plan to talk about in your upcoming TedX talk. Whatever it is … be they long videos or short ones, there's space for some storytelling.
By extension, if you're going to create a video, you now have sound clips that can be turned into audiograms. Those are the graphics you see that have little play buttons and then a soundwave that goes across them and magically your voice appears in a short clip. They are soundbites attached to an image which makes them both audio and visual. From what I can tell, people love them. They're easy to listen to because they're short and take little investment in time (on the listener's part). Just make sure that whatever sound clip you take to create into an audiogram is a relevant and compelling one.
There you have it. Five places where your story belongs and can be used. Any one of them is a viable option for telling your story and making an impact on someone else who needs it. And if you're thinking, "I'm so overwhelmed. There are way too many choices." think about which ones feel the most authentic to you and the most manageable and start there. Or, consider my Story Starter package which is my consultative package to talk about getting your story written and shared. You can get these in 1, 3, 5, or 7 session packs. Each session is 90 minutes of 1:1 with me followed by actionable steps. Email me if you're interested.
The Write Place Right Time's blog is filled with information on how you can start your journey towards providing the perfect content for your audience. The blog is loaded with advice for people wanting to learn more about the importance of writing for their business. If you'd prefer to speak with a professional writer instead about your content you can do that here.