The Writing Bar: Every Writing Hour is a Happy Hour
Spots are available at the bar. New, aspiring authors wanted.
Get full year access for $2,148 or pay monthly for only $179 (*additional payment options available)
"One day I had an idea…At first, I didn't think much of it…But it followed me…"
-Kobi Yamada,
What Do You Do With An Idea?
Inside this writing workshop subscription you'll move from awkward writing novice thinking you've got nothing to say and no business writing, to a confident writer who knows exactly what they want to say to the world and that they CAN do it. 
You might be an awkward fly on the wall now, wanting to be an author someday but feeling too unclear about your idea or too doubtful about your capability, but hanging at The Writing Bar will crystallize your main message and stir up your mindset so the good stuff rises to the top (all without any shots of 'liquid' courage). 
Mixology of The Writing Bar-What it is and Who it's For
A year-long writing workshop subscription for aspiring authors who want to write and need time, space, writing tips, confidence boosters, accountability, and connection to explore their book idea and gain the belief in themselves that they DO have what it takes to write a book. 
It's ⅓ writing workshop, ⅓ creative writing class, and ⅓ confidence boost, all in one place.
Gather with others who also need to get their butt in the chair and put pen to paper. 
We meet three times a month for an hour at a time to get you writing.
Plus, you'll be served by our expert bartender… The Boss, CEO, author, writing guide, and ghostwriter at TWPRT…Ally Berthiaume.
The Writing Bar is perfect for you if you're an outstanding human being who:
has writing a book on your bucket list or been dreaming of writing a book for years and wants to finally explore what that actually might entail and if you've got what it takes…

wants to sharpen your writing skills and your knowledge of what it means to write a book and be an author…

needs regular accountability and wants to develop a writing practice

is interested in investigating your book idea more to better understand your main message, its relevance, and who your audience would be

feels comforted by being in a community with like-minded individuals who are also just getting started on the book-writing path and have the same questions and doubts…

enjoys having fun and likes out-of-the-box experience such as this one…
The Writing Bar is not good for you if you: 
think you know everything you need to know already about becoming an author 

don't see value in dedicated writing time throughout the month that allows you to explore your ideas and strengthen your skills

refuse to believe you can get anything of quality started or written in 30-minutes

are not open to being put on the spot to receive personalized coaching on front of everyone else

hate groups and never show up to things after you sign-up

don't believe practice makes perfect 

don't need room and space to explore your idea for a book because it's already crystal clear

already feel your writing skills and confidence is strong enough to go after the book of your dreams
Find the writing time, guidance, and support you've been looking for and finally write the damn thing you've been talking about. 
Join The Writing Bar. The door is always open. We promise your every writing hour one hour will be a happy hour.  
Join The Writing Bar. The door is always open. We promise your every writing hour will be a happy hour.  
"There was something magical about my idea…I decided to protect it, to care for it….I worked with it, I played with it."
-Kobi Yamada, What Do You Do With An Idea?
At The Writing Bar, we already know you've got something important to say and you've got all it takes to turn it into a book. What you need is the safe container to explore your idea, sharpen your writing skills, and strengthen your confidence. Because us believing in you is one, thing, but believing in yourself is another. 
Belly up to the bar. Tell the bartender your writing woes and dreams. Let them serve up what you need to develop your idea and your courage, so you'll finally be brave enough to go after the book on your bucket list. 
With your time at The Writing Bar, you'll develop a clearer idea for your book, sharpened writing skills, and a better mindset that you've got the clarity, capability, and confidence to actually go after your book-writing dreams. 
You'll finally be able to say things like:
"I know exactly what I want to write/say."
"I know I have what it takes to do this."
"I give myself permission to write a book no matter what anyone else thinks."
And here's what's on the menu to help get you there.
One hour of time, three times a month, dedicated to writing and craft.
Here is the space and time you've craved to be dedicated to your writing. Now is the time to own your story, no matter the format, or style. The Writing Bar gets your ass in the chair and keeps you on track.
Learn to overcome writing barriers with expert advice and insight from someone who's been through the process (again and again and again) all inside a safe container.
Practice makes perfect. The more you write the better you get, but need some extra boosts of confidence? We've got shots of expert advice, wisdom, tips, and tools to help you move out of your own way.
Ally has a MFA in creative writing and a background in teaching writing to students of all ages. She has worked in publishing as an editorial assistant and marketing coordinator; she's written for clients as a copywriter, content writer, ghostwriter, and done consulting work. Plus, she's the author of her own work of memoir. She's got all of that and some bar peanuts to help you get your project into the world and help you flourish.
You'll meet people from all over North America (and even some from Europe) who have loving and kind hearts, stories to tell, and are looking for the same writing guidance you are. You'll be in great company here! 
Customer Perks!
#1 Get a free 60-minute coaching session from Ally
… if you come to 10 workshop sessions.
Who doesn't love those VIP perks for being a loyal customer?
These sessions are exclusive to Writing Bar participants who are frequently flyers which is why we are calling them Loyalty Coaching Calls. It's like having that rewards card to your favorite stores complete with purchases and points. 
So come to 10 workshops, get 10 points, get 1 free Loyalty Coaching Call. 
It's 60-minutes of 1:1 time with Ally. Use the time to answer those burning questions you have on writing. Talk about your book idea. Or your blog, or your website copy, or your course content… If it's got words, it's coachable. She'll help you overcome your barriers to the blank page. 
Guarantee your free hour of coaching today by attending 10 sessions at The Writing Bar. To save your seat at the bar, register monthly or sign up for a whole year of workshops.
#2 Receive a discount on additional coaching after attending your free session
If you're looking to develop your project further, you're in luck. Ally will meet with you for another 60-minutes at a 10% discount after attending another 10 sessions.
Enjoy any of these services at a 10% discount after attending 10 workshops and your free hour of coaching.
#3 Fun Add-ons
Members get a fun Zoom background, downloadable photo props, Spotify playlists, and a private 'bookshelf' of books. See Monthly House Specials for more.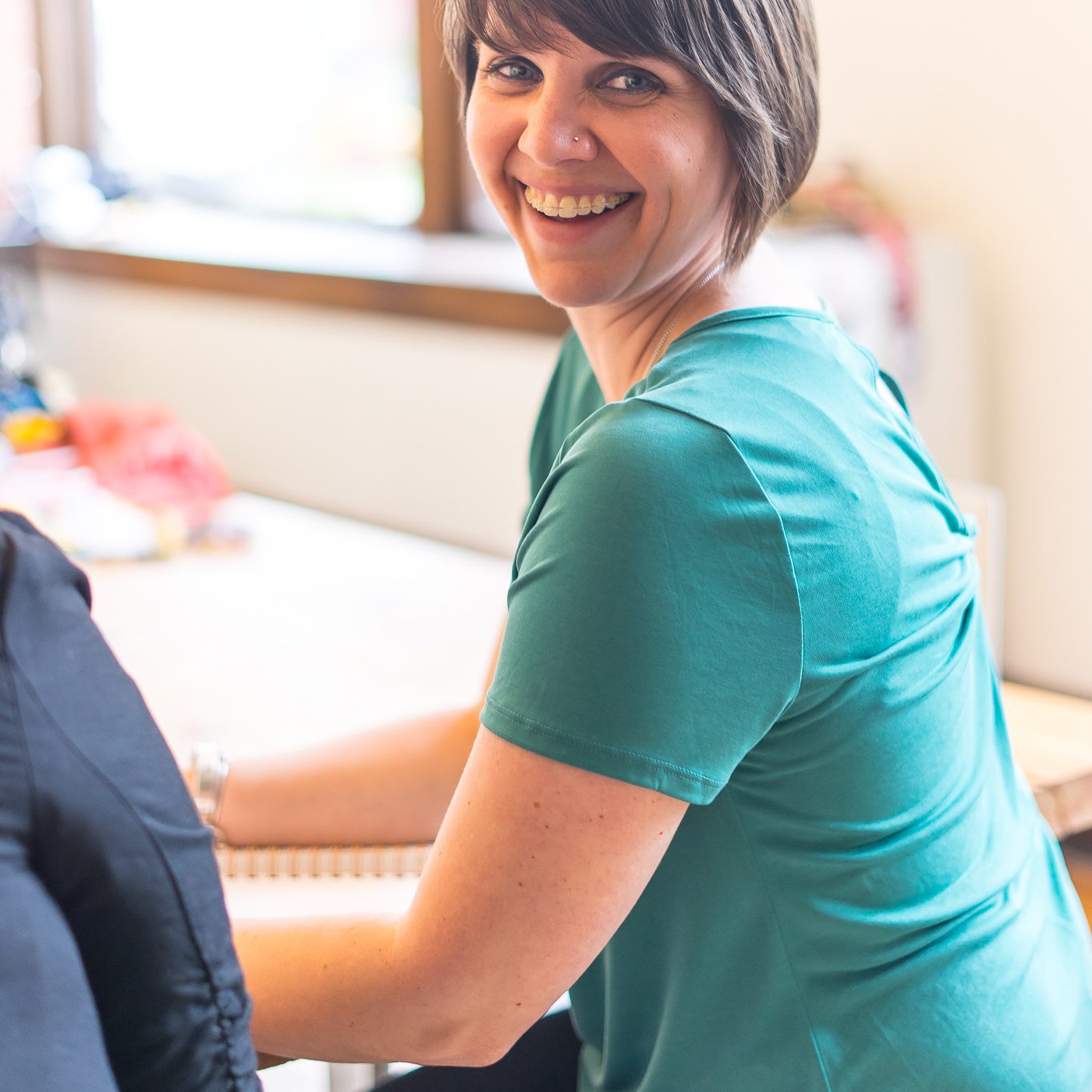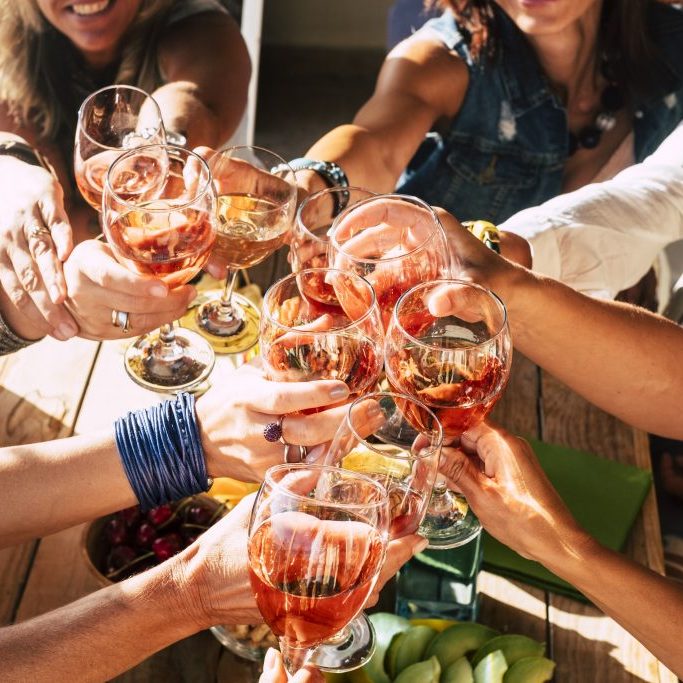 "There was something magical about my idea…I decided to protect it, to care for it….I worked with it, I played with it."
-Kobi Yamada, What Do You Do With An Idea?
Spots are available at the bar. 
We are looking for new, aspiring authors who are looking try our flight of signature cocktails: A Heroes Cape-ability, The Elixir of Clarity, and The Write Amount of Confidence. A taste of these and you'll never look back. You'll be ready to stir up the book of your dreams. 
Monthly House Specials… What's Served Up When You Show Up?
We meet every second Thursday at noon, third Friday at 1 p.m., and fourth Tuesday at 7 p.m. All times are EST. 
Come to one or all three... you have access to all the workshops.
Each hour breaks down into the following segments:
15 minutes of a writing instruction

30 minutes of writing time

15 minutes of hot-seat coaching for 2 people (while the rest observe and learn)
Throughout the month we focus on a variety of aspects of writing: mindset and confidence, craft and skills, and the business side of writing (like publishing and marketing). 
Mixed into the instructional segment and hot-seat coaching are tips, confidence boosters, book recommendations, and resources. 
The writing time is beautifully paired with instrumental music that soothes the soul and boosts creativity. 
As a Bar member you get access to both the private Bookshop.org 'shelf' of book recommendations and the Spotify playlists so you can write to the music whenever you want.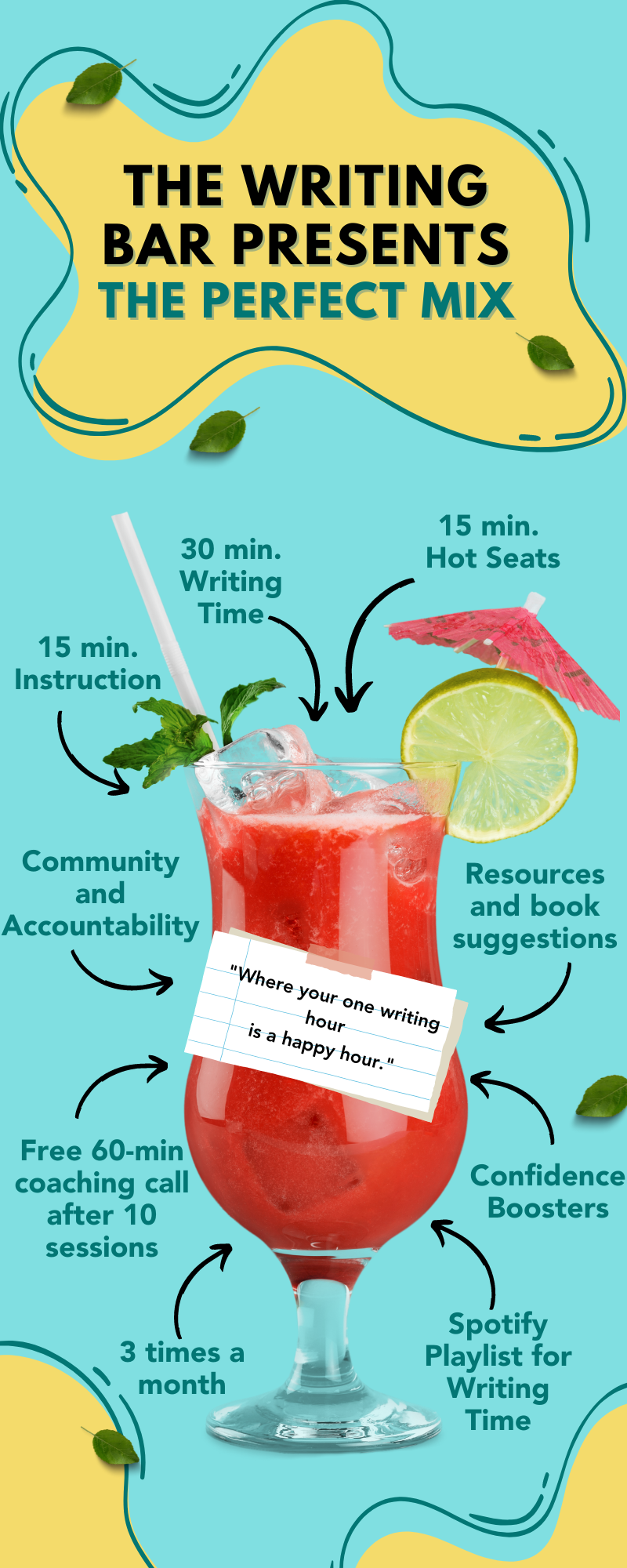 "And then, I realized what you do with an idea…
You change the world."
–Kobi Yamada, What Do You Do With An Idea
The Writing Bar: come uncertain about your idea, your skills, and your ability, 
and leave clear, capable, and confident that you've got a book worth writing 
and you're worthy enough to write it.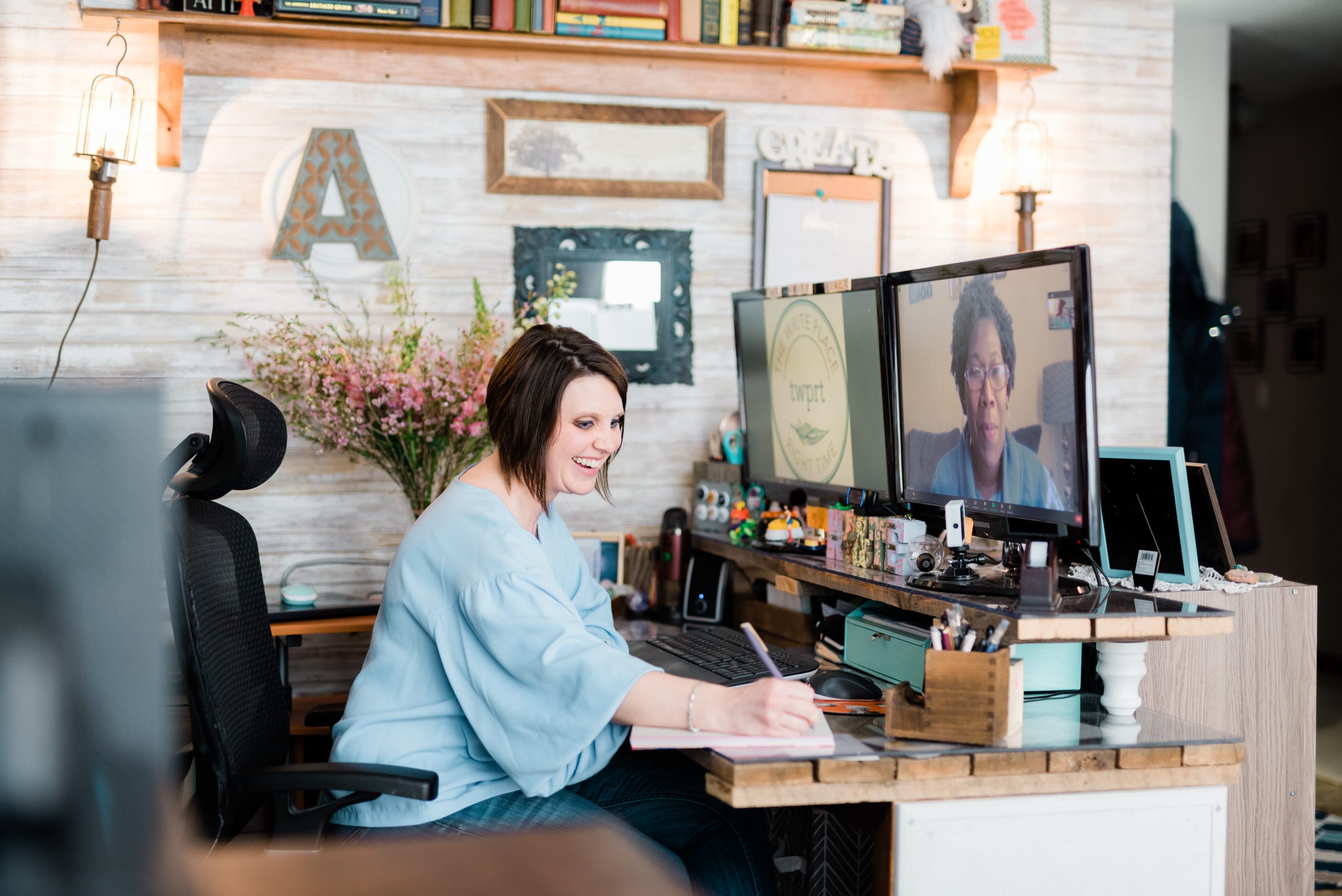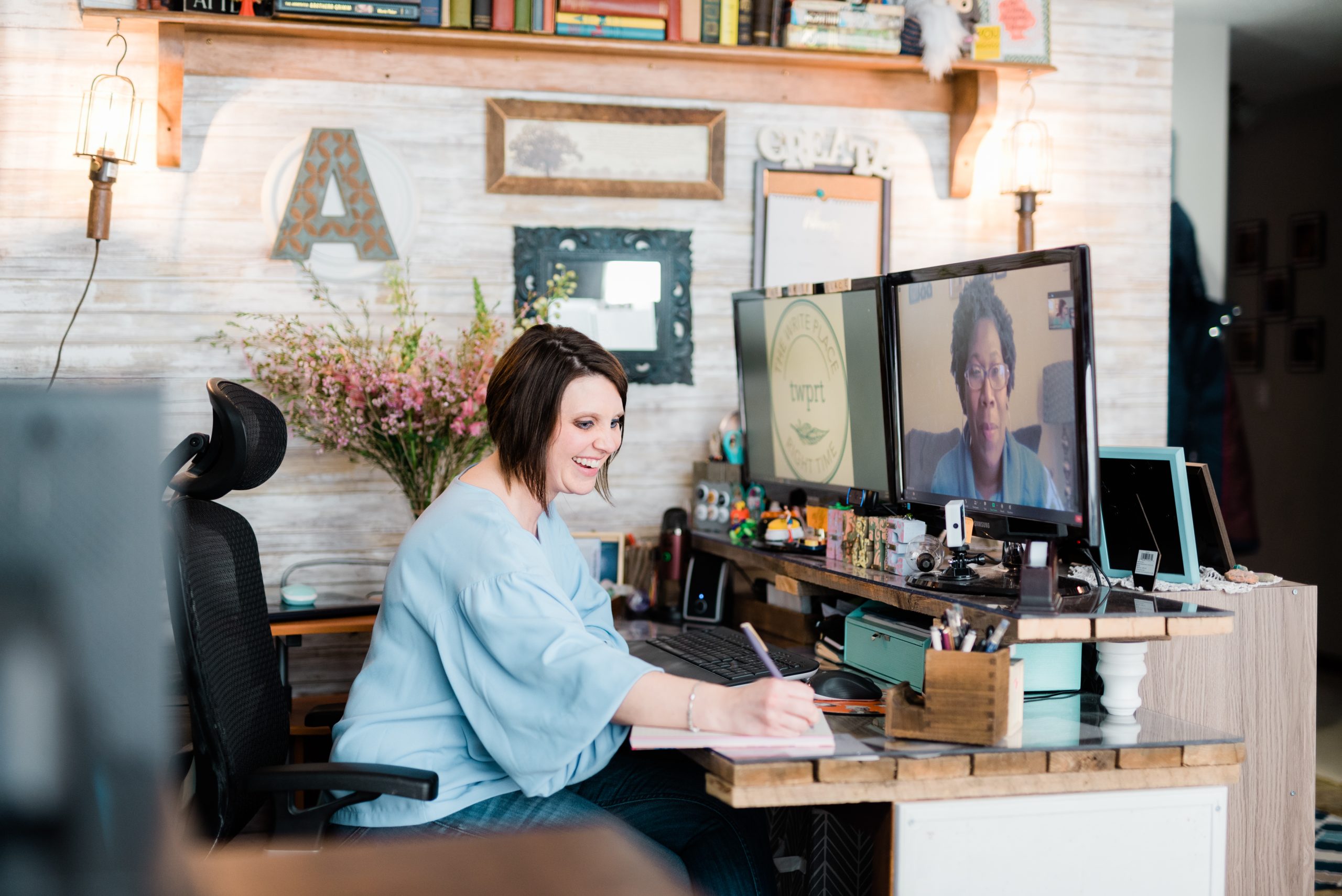 Zoom sessions
The Writing Bar sessions happen via Zoom. (It even looks like we've all gathered at the same place if you upload the Zoom background that you're given after you've joined.)
The community space
In between sessions, Regulars have access to a community space with other writers inside the larger The Write Place, Right Time community but also with just their Bar friends. This community space is a place for additional accountability, coaching, conversing, and sharing work so that aspiring authors can double down on what they're learning.
The Places and Spaces Where the Writing Magic Happens
The learning platform & student library
The Writing Bar has its own learning platform via Thinkific where members have their own account log-in to access the 'student library' of previous recordings from sessions, additional handouts and resources, and the ability to converse with the Bartender via the 'lesson discussions' feature. 
Also waiting inside the learning platform is the meeting schedule and shared calendar so Regulars always know when The Writing Bar is 'open' and meeting.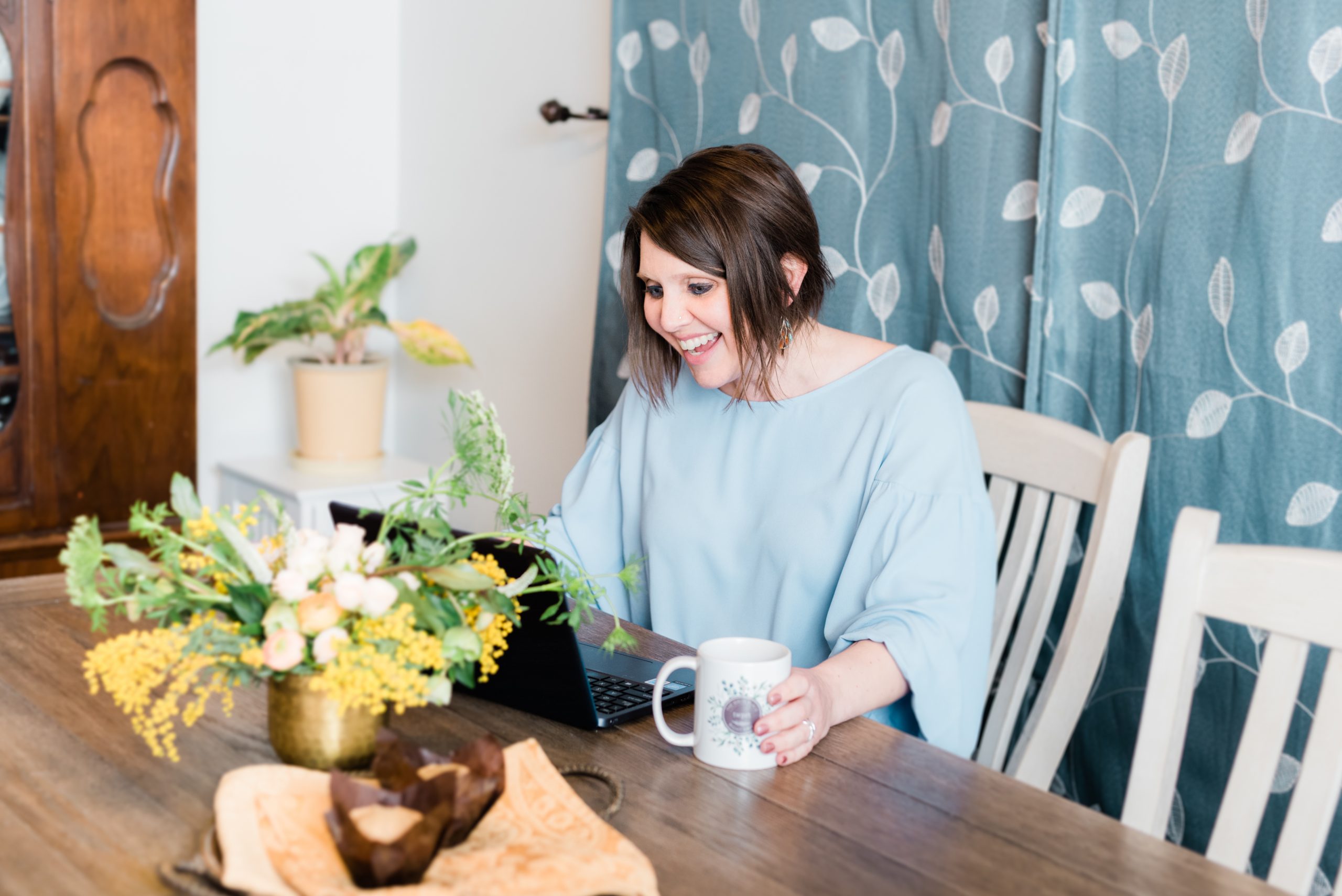 What People Are Saying About The Writing Bar
"I love having a scheduled time to write and partners to hold me accountable. Without this, I struggle to find time to write. This is a great community filled with supportive people at all levels of writing abilities and writing styles." — Kathy Goughenour, Business Coach and Trainer of Virtual Expert Training
"I have joined 'The Writing Bar' to be part of a collaborative and supportive cohort of writers who are willing to share their ideas and their ideals. As a facilitator, Ally has provided us with the encouragement needed to believe in the dreams which exist within us all." — Jim
"The Writing Bar provides a time and place to work on writing instead of just thinking about writing, in a completely positive and supportive space. There is a bit of guidance, tips and tricks included and plenty of available 1:1 help if needed. Ally makes it fun and interesting and is very encouraging!" — Patty, Retired Person Seeking Her Artist Selves
"I love The Writing Bar. Each session feels like I'm meeting with my personal writing coach, and because of this, I've become more confident in my writing abilities. Having Ally, an experienced, educated and published author, provide guidance and feedback on various writing topics has been invaluable. The added benefit that I was not expecting, but pleasantly surprised by, is the camaraderie among and the support received from the other writers in the group. For this developing content writer, it is an hour that goes by much too fast!" — Jacqueline P., The Pittman Advantage
"The Writing Bar allows me to have a dedicated time and space on my calendar JUST for writing. As someone who boasts that writing is not my forte, I am comforted knowing this space is totally free of judgement. Creativity sparks when creatives gather together, and I must say I have been more inspired during these times to write than I have ever been in my normal business schedule. I appreciate Ally providing such a unique space for everyone to gather!" — Dan Rondeau, Graphic Designer, My Marketing VA
"I always look forward to the Writing Bar sessions; they feel like an oasis in the middle of an arid "to do" list.  I have had a lifetime goal of writing a memoir, and the sessions are helping me focus on actual work  toward that dream. I have to say, reading Dear Universe was a huge, inspiring catalyst in joining. I am so grateful for the Writing Bar!" — Linda
"I look forward to our Writing Bar sessions each month. Ally always brings value to each session. I come away from each session with new knowledge. I very much appreciate the community we have and making the commitment of time to my writing practice." — Angelic Veasman, Lady Powerhouse Solutions
We have a few installment plans to choose from. A monthly payment option of $179/month for 12 months. A 6-pay option of $358/month for 6 months (but with access for 12). A 4-pay option of $537/month for 4 months.
Get one whole year at The Writing Bar for $2,148. One invoice, one time, and you're in for every workshop for the next 12 months. Come to as many as you can.
Note on cancellation: You can cancel anytime. If you Pay In Full you won't receive a refund. If you Pay as You Go, your subscription will be canceled before the month's next billing cycle or after, whichever comes first. 
Note on renewal: When your 12 months are up, you'll be asked if you want to renew and if so with what payment option. You won't be charged automatically when your membership expires.