Overcome your barriers to blogging and learn to create content that serves your customer (and your business) 
Join the Lady Boss Owner of The Write Place, Right Time for a 2-hour interactive workshop where you'll learn useful tips for breaking through the barriers keeping you from blogging and learn a strategy for developing valuable content to offer your customer.   

Register


Acquire confidence and perspective
Receive new outlooks to reduce your overwhelm and new ways to approach writing your posts so you feel confident even if you "don't do words."
Overcome writer's block
Eliminate the "But I don't know what to write about…" from your thought process. Together we'll generate ideas for your audience.
Master a simple strategy
Learn my 3×3 method for organized, manageable, and replicable content creation that will give you a plan and fill up your queue. 
What's this No Buts About Blogging workshop all about?
In this 2-hour interactive workshop we'll cure the "but I don't know what to write about" mentality keeping your blog from saying the right thing or saying anything at all.You want to be seen as the expert. You want people to know, like, and trust you. Follow you all over the damn place. Pick up what you're putting down. (Then, eventually pay for what you're putting down.) Come to your website or online shop – maybe just to window shop at first. Find you on social media. Comment on social media. Become your biggest fan. Then you can't just write anything. You need that blog to not just speak, but sing.
Join me for this webinar where I'll provide you some useful tips for breaking through the barriers that are keeping you from blogging and offer you a strategy (and time) to begin developing the valuable content you want to offer your customer. (And, if your customer is happy, your business is happy. Amiright?)
By the time you leave, you'll have the tools you need to continue to push through your own blocks and to outline a quarter's worth (i.e. 4 series, 4 posts, 4 months) of blog posts.
This is for anyone who is:
A business owner or entrepreneur and knows they need to get their blogging game going to deliver valuable content to their audience
Side-hustling and wants to use a blog to share their journey (or their products and services)
Following a personal passion and knows blogging is a way to gather all the like-minded people passionate about the same thing
Helping a business owner, side-hustler, or passion-pursuer to write content for their blog
Running a personal blog, wanting to spread the word about the things they love and know a ton about
Contributing to a blog and feeling like they're constantly running out of ideas of what to write about next
Seriously crushing on me and just wants to come hang with me for a while (just seeing if you're paying attention)
Seriously. There are no buts about it, you'll want to attend this workshop.
Come work through the barriers that are blocking you from spreading your message. Get a strategy to develop a content plan that doesn't feel painful (even if you're "not a writer"). Use the available time to start outlining your posts that will eventually populate your blog or the one you're supporting. Walk away feeling ready to get your butt in the chair because you're finally ready to blog.
BONUSES!
When you register, you'll receive the worksheets you'll need during the workshop. And at the end of the webinar, you'll receive a FREE Bonus Workbook – From Blog-inity to Beyond! which helps you keep going once your content is mapped out – like outlining your editorial calendar, ways to leverage your blog posts into social media, and more. Plus, you'll automatically get added to my email list so you can keep in the loop about whatever else The Write Place, Right Time has to offer.
MORE AWESOMENESS!
10% of your ticket price goes to No Kid Hungry which is working to provide food to vulnerable children who had depended on their school-provided meals before COVID-19 closed schools nationwide.
REGISTER NOW!
Use the button to register! ( Your PayPal receipt will show Purchase from : We Create LLC. Don't panic that is actually us )
There is no deadline for registration.
All are welcome right up until we start on April 28th at 10 a.m. EST.
Your Cost: $75
Your Value: $1875
My refund policy: refunds will only be granted if a personal or family emergency results in the inability to show up for the call and you are unable to reschedule for a later date.
Remember 10% of your ticket price goes to No Kid Hungry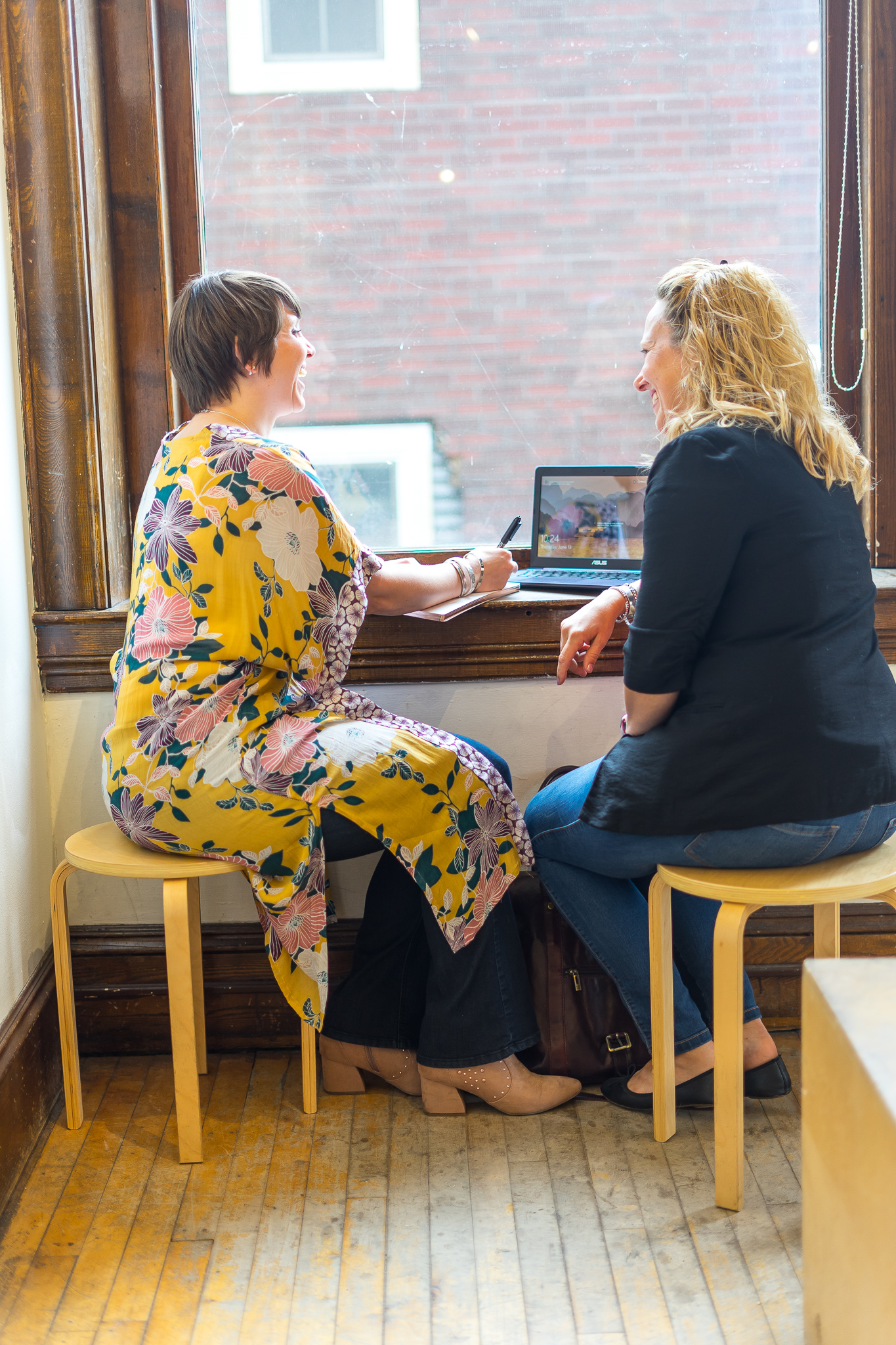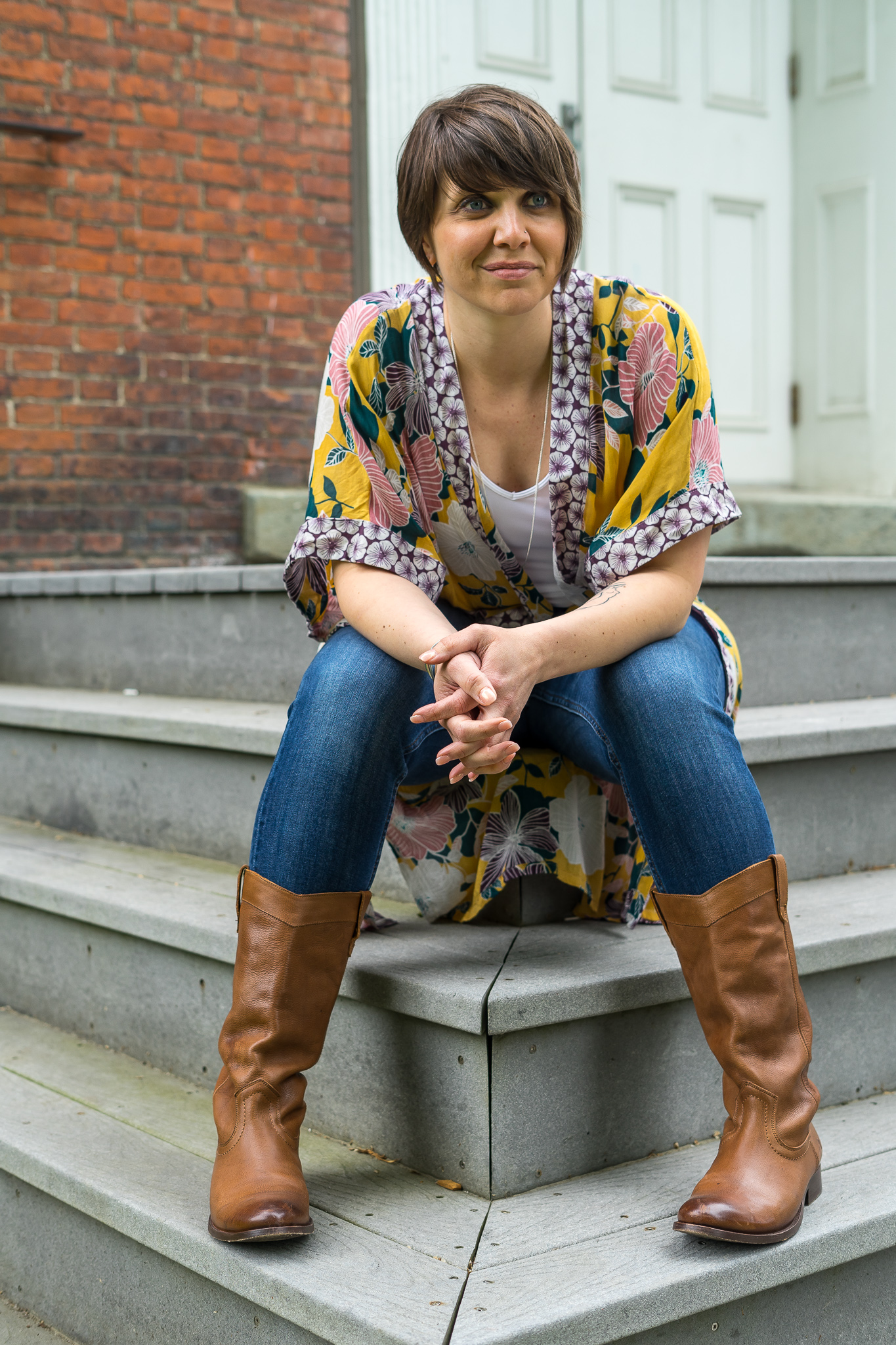 Meet the Lady Boss Owner at The Write Place, Right Time and Your Host, Facilitator, (and Entertainer) for the No Buts workshop
Hi, I'm Ally
I'm a native Vermonter, professional (and creative) writer, practicing feminist, recovering middle child, hobby junkie, wannabe superhero, and a mom who's pretty sure I'm "winging it" most of the time, but hoping I make it look good. I'm the boss, owner, and lead copy/ghostwriter at The Write Place, Right Time my virtual boutique of writing services for badass coaches, trainers, and speakers (and any awesome entrepreneurs) who don't "do words" but know they need them. Whether I'm writing for myself or my clients, I believe in emotionally compelling, honest, and powerful content that is told in an authentic voice and comes straight from the heart. You can visit me at www.ayberthiaume.com to know more about my personal writing. Or to know more about how I can "do words" for you, visit thewriteplacerighttime.com.