Free live workshop for badass, brilliant, and brave folks who want to write a book about their life

Please Pass the Mashed Potatoes–
A Gratitude Workshop for Aspiring Memoirists
Come for a Little Serving of Thanks for the Messy Moments Your Memoir is Made of
Do you want to go from biting off more than you can chew – approaching your memoir like an all you can eat buffet, stuffing every little thing that's ever happened to you inside your book idea – to more clearly defining what your story is about and which experiences help you tell it? 
Then this upcoming entree I've got for you may be the thing you want to add to your plate this month. 
This workshop will move you
 from 
overloading your memoir with too much content 
to 
having a more clearly defined and digestible story
(All served with a little serving of thanks for the messy moments your memoir is made of.) 
In this workshop, we'll unpack four mistakes that aspiring memoirists often make:
- 1 -
Thinking 'All-you-can-eat' 
approaching their book like a buffet
- 2 -
Choosing the Sides Before the Entree
focusing on the wrong thing
- 3 -
Over Stuffing the Turkey
forcing too much into one book
- 4 -
Avoiding the Squash
trying to shy away from the stuff they don't like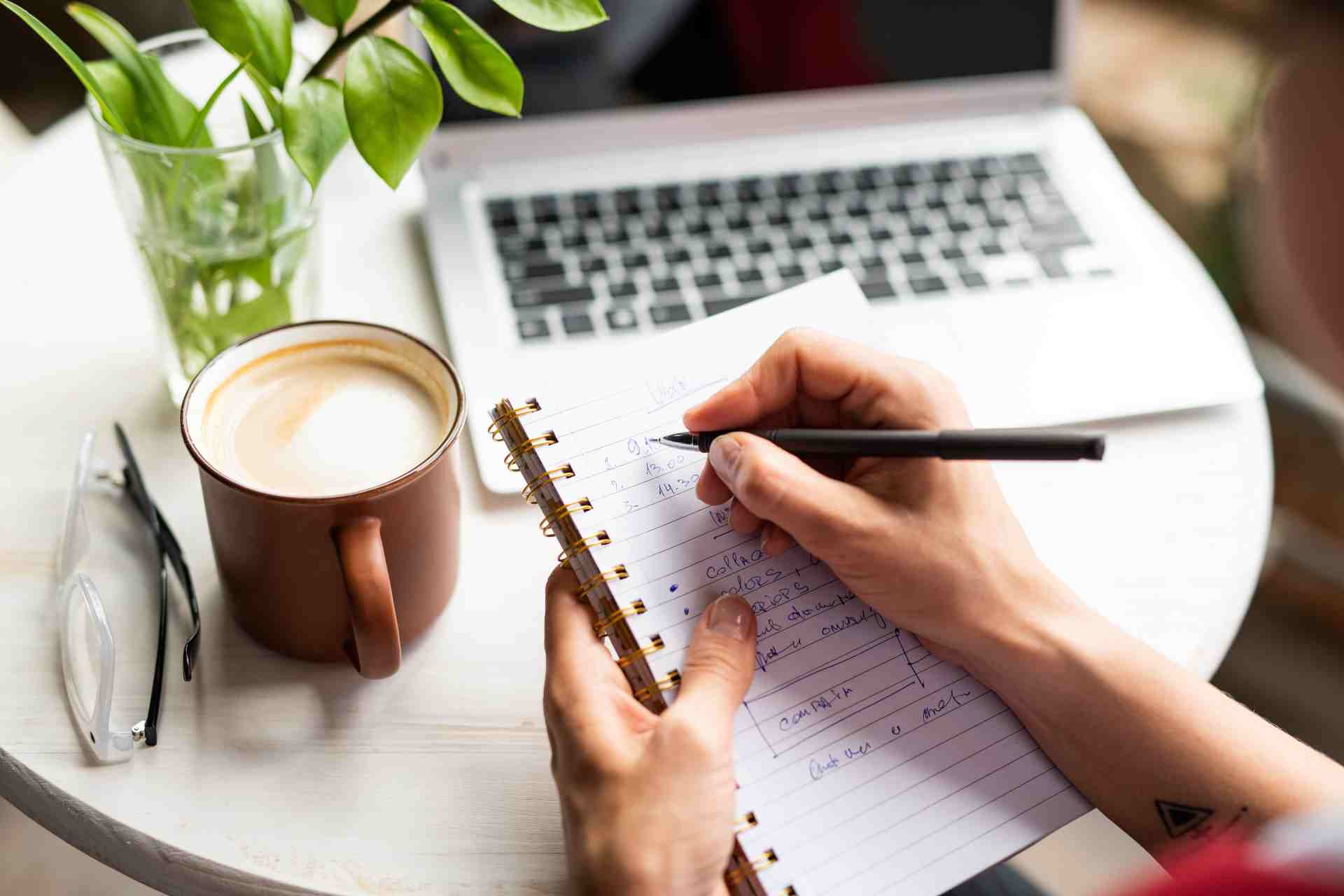 This is for you if you want
the support and guidance to sharpen the focus of your book and curate your experiences for a memoir that won't leave you overwhelmed or your reader stuffed with more than either of you can digest.
This is for you if you're an aspiring memoirist who: 
also happens to be an awesome, welcoming, and open-minded human being

feels overwhelmed by the amount of content to include

doesn't really known what a memoir is even though you know you want to write a book about your life 

has done some healing work and has some emotional distance from the hard life events you think you want to write about (read: you're not right in the middle of a current trauma)

is willing to be vulnerable and are ready to put yourself out there by working on your book in a safe space 

wants to receive support that helps you take aligned and intentional action toward the next steps on your book writing journey that feels realistic and empowering 

can and will invest a little time and energy to working on their memoir
Imagine this…
sitting down to write your memoir and you…
know what you're trying to say 

have an understanding of what to include

feel less overwhelmed

aren't trying to shove everything into your book
You'd feel less like you overate at Thanksgiving and now have a tummy ache and won't be okay until tomorrow after you sleep it off. 
Grab a seat at my table. 
I'll be so thankful you're there and you'll be grateful you came. 
I'm ready to pass the mashed potatoes. Are you ready to receive them?
Meet Ally – Your Hostess with the Mostest
Alyssa Berthiaume is a mompreneur, author, ghostwriter and writing guide with a superpower for hearing between the lines and capturing the voice of her clients. She's the Lady Boss Owner of The Write Place, Right Time, her virtual boutique of book coaching and ghostwriting services for brilliant, brave, and badass folks ready to change the 'effin' world with their stories. She's also the author of Dear Universe, I Get it Now: Letters on the Art and Journey of Being Brave and Being Me. If you can catch her away from the keyboard, she's probably drinking Maple Lattes, watching The Princess Bride for the thousandth time, solving the latest Hunt-a-Killer case, or having fun with her partner and son.