Free live webinar for badass, brilliant, and brave folks dreaming about writing a book about their life
Put Your Memoir Where Your Mouth Is:
5 Lipsmackingly Good Insights to Get You Writing the Book About Your Life
(and STOP Giving it Lip Service).
Taking the first step in a huge project like writing a book is the most intimidating part. 
I'll show you how to get started so writing your book is manageable and you feel confident, controlled, and clear along the way. 
Do you feel called, nudged, or tagged to write a memoir?
Do you hear a book whispering your name, begging you to tell your story?
Have you lost track of the number of times someone has said, "Thought about writing a book?"
BUT…
You're stalled-out on taking any action and find yourself staring off into space mumbling to yourself "Someday…"
Then join me. 
Let me give you the kick in the ass you've been looking for.
Go from not touching your memoir with a ten-foot-pole to feeling empowered, confident, and intentional about the next steps. 
Time to put your memoir where your mouth is and stop just flapping your lips.
In this webinar, we'll take on these five sticking points that might be causing you dry mouth and draining your ink well of motivation and inspiration:
the amount of stuff you could write about has you totally lost
writing about your life might just wake those ghosts you thought you were done with
what if no one gives a f*ck what you have to say…
you don't want to piss off your Great Aunt Tessie who is still alive and will probably read your book
you're convinced it's impossible to write a book because you don't know anything about writing a book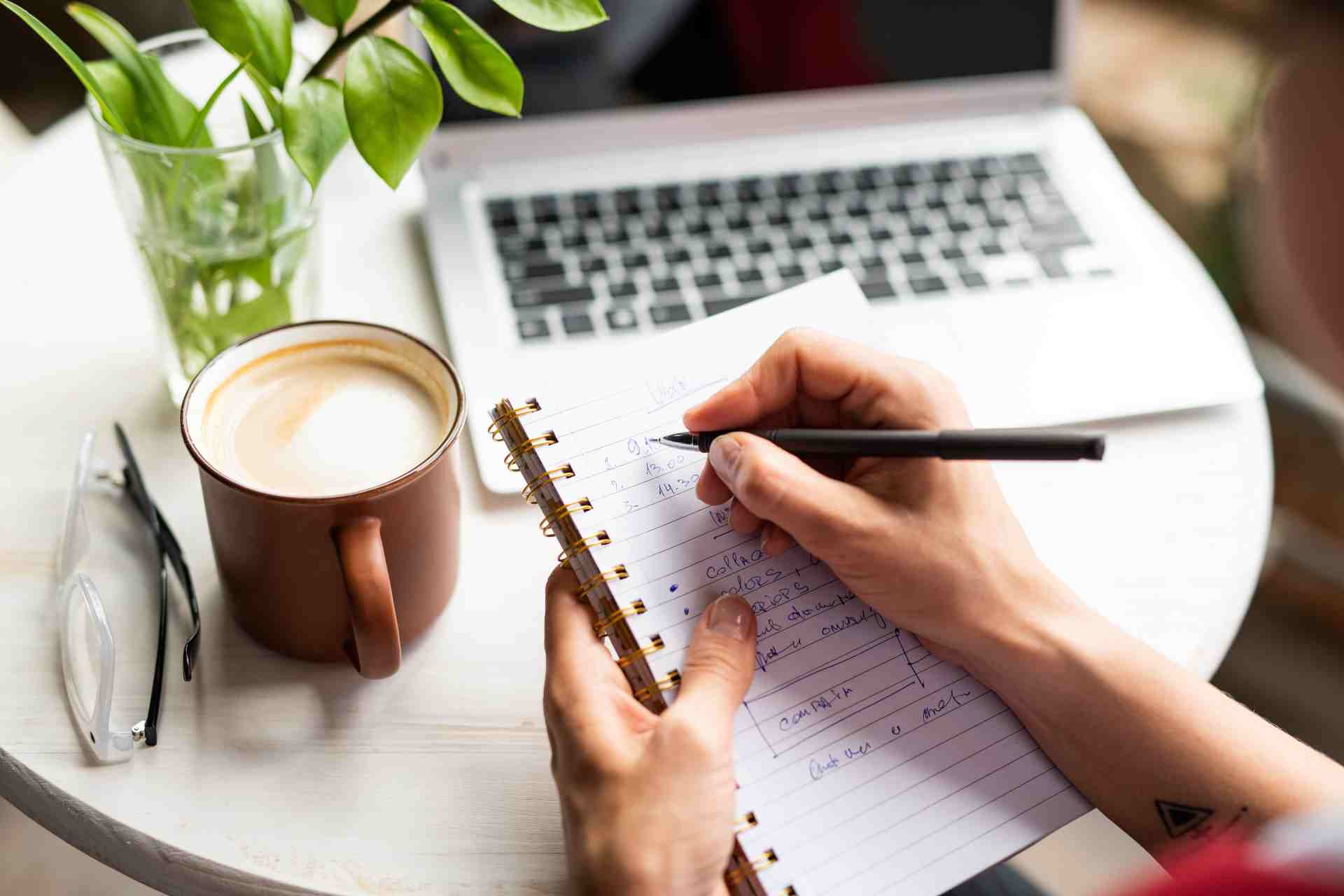 This is for you if you want to:
put your memoir where your mouth is and 

gain 5 lipsmackingly good insights to get you writing the book about your life 
This is also perfect for you if:
you're ready to be guided 

you're an awesome human being feeling called to get your book out there, and now is the time 

you know that whatever you write is going to take a shitload of vulnerability and you're ready to put it out there by working on it in a safe space 

you've done some personal healing work that allows you to talk about your book without making it a therapy sesh 

you're looking to receive support that helps you take aligned and intentional action toward the next steps on your book writing journey that feel realistic and empowering 

you're ready to invest time, money, and energy rather than just giving your idea lip service…
Imagine this…
What if you didn't need to be so…
overwhelmed by the amount of stuff you could write about 

focused on the fact you've never written a book before

worried about who you'll piss off, who's still alive, and whether you'll be sued

scared about what this will drudge up if you go for it

convinced that nobody gives a fuck what you have to say
You'd finally write the damn book, wouldn't you?
Then get yo booty to this live webinar.
Get yo butt in a  seat.
Let's talk about your book.
Meet Ally – Your Hostess with the Mostest
I'm a professional writer, native Vermonter, practicing feminist, recovering middle child, wannabe superhero, and a mom who's pretty sure I'm getting by on the method I call "winging it". Oh, and also, the author of Dear Universe, I Get it Now.
I was 32 when I figured out how to turn my passion for writing into a living and 35 when I finally pushed through my own B.S. and published my first book.
I've been braving the blank page my entire life. Now, I'm coaching women (and other like-minded humans) to write their own books (or I ghostwrite them for them.)
Either way, I'm on a mission to elevate marginalized voices and empower them to share their stories of hope, grit, and triumph. 
I know these stories – YOUR STORY – will change the effin' world. 
I hope to see you soon.