You've got this book that's been sitting on your shoulder tapping you. The words "I'll write it someday," sit on the opposite shoulder, trying to snuff out the idea. The thing is, you don't necessarily know you'll ever have the time. And when you really think about it, you're not so sure you want to be the one to write it. You want to claim it as yours, but you'd rather not have to pen a word.  So what do you do? 
You hire one badass ghostwriter. 
You find someone who can project manage your book from start to finish, organize your thoughts, clarify your message, help to identify your ideal reader, AND write the damn thing. 
Do those people actually exist? Yes, they do. I'm one of them. 
My aim is to channel your story from you to the page. I blend my psychology background with my writing experience and education to guide the process and the story you want to tell. Plus, with my understanding and work inside the industry, and my own experience as a published author, I can also educate you on your publishing options (in case you haven't considered that yet) and future things to think about, such as marketing and promotion. I'm nearly a one-stop shop. 
By the time our work is done, you'll have a manuscript that's ready for the deeper levels of editing and then onward to production and publication.
Imagine having someone to hold your hand from conception through manuscript development. Imagine you don't have to write a single word but everything on the page is how you would say it, maybe even better than you could have said it yourself. And even though you don't write a single word, you still get to be the 'author.' You get to claim this book as yours. (Because it is. I'm just the hired pen.)  
I'm your girlfriend, ghostwriter, and writing guide all rolled into one.
My Book in a Bag package provides project management, industry guidance and education, book planning, and manuscript development. By the time we are done, you've got a book "in the bag," Baby. (Bonus: I'll take care of your mindset and emotional needs along the way AND introduce you to some folks I think you may benefit from knowing on this journey.)
It's 1:1 work over 12-14 months. Through our work together you'll finally have that book you've been dreaming of and it'll finally be one step closer to changing your corner of the world. 
So, if you're saying any of the following to yourself, this package is for you:
"I want the book but I don't want to write it."
"I want the story to be told the best way possible, and I know I can't do that myself."
"I believe in the idea but don't have the time and energy to execute."
"I need to get this story told. I'm tired of saying 'someday' but I know I won't get it done if I have to do it myself."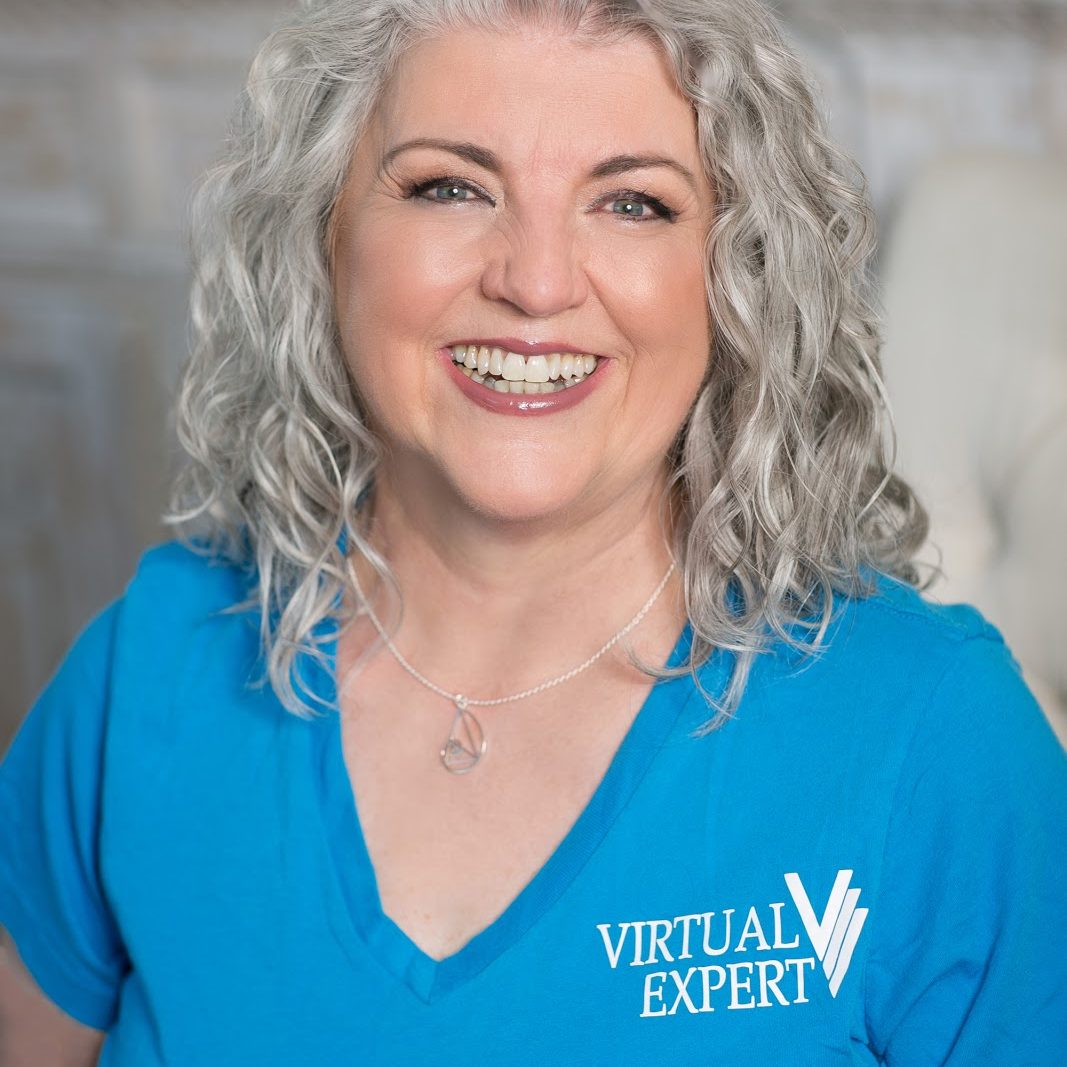 "Alyssa Berthiaume ghostwrote my book Leaving The Grind Behind: A Startup Guide for the Emerging Virtual Assistant. I had been wanting to get a book published to support my position as a leader in the Virtual Assistant industry, but year after year went by without me getting it written. Alyssa came along and did everything from concept to writing to consulting with my team through editorial stages, cover design and typesetting, and even marketing. She was extremely organized, strategic, and on time every time -- even when she needed to give me much needed nudges to review drafts…She is a brilliant writer, project manager and strategist. I HIGHLY recommend Alyssa."
–Kathy Goughenour, Business Coach at Expert VA Training
Working with me in Book in a Bag means:
You get to do all the talking and make all the final decisions about your book without having to be the one to document everything, create the plan, or know all the steps. I'll guide you. You just have to show up for the calls and answer all the questions.

You won't have to worry about the level of your writing skills or that you don't know how to organize a book or even what a story arc is. I'm using my writing chops and education to do the heavy lifting for you.

You'll learn about your publishing avenues and be introduced to industry professionals who can help your book get to publication and beyond. I'll leverage my connections and resources to help your book be a success when it's time to hit the shelves.

You can omit "someday" from any sentences when talking about writing your book. Today is the day. I'll be your fairy book mother.
You can have your cake and written book, too. As in, you can have a book that you call yours without penning a single word, struggling to know what to do next, or knowing anything about the industry.
My BIG MISSION AND VISION is to empower the voices of silenced and marginalized people and elevate their stories. I aim to guide folks to own their experiences, recognize that they are the heroine inside their own story, and be empowered to TELL IT and CHANGE THE EFFIN' WORLD. (We might even heal ourselves and each other in the process.)
And I wouldn't help you do anything that I didn't first do for myself. 
It was mid-April of 2019 when I realized what I truly wanted to do with my business. I had only left my day job 10 days prior.  I flew to St. Louis to attend a Live event with other women in budding virtual businesses. The room was brimming with the excitement and exhilaration of 100ish entrepreneurial women.
And right there, as I sat inside that room, on the edge of my seat, soaking up every tidbit of knowledge each speaker had to offer, the Universe gave me my nudge, my forward motion.
"Working with Ally on my educational memoir has helped it get out the door. From day one she helped with structure, timeline, and goals that have helped keep the project on track. Her support throughout the process has been amazing–from identifying publishers to editors–she has taken initiative and helped me check every detail off of the to-do list. Her support with writing has captured my voice and the amount of research she does on her own to bring the story to life only reflects her investment in the project and me. I am incredibly grateful to have Ally as a coach! She has helped bring to life this idea of writing a book! "
-Jess Jackson, Co-founder, Copper House Detroit
What awaits you on the other side of Book in a Bag?
By the time we are done developing your manuscript, you'll be:
Ready to send it for finer/higher levels of editing 

Itching to hand it over to the press/publisher you'll be working with

Introduced to the folks you need next

Just steps away from the publication stage 

Proud as fuck 

Owning the title of author

Excited by all the possibilities that can unfold when your book is available in the world
Most importantly… You'll feel empowered by your own story or message, and  feel so damn accomplished that you're about to send your book off to a publisher and will soon be in the hands of readers where it has the potential to change your corner of the world.
The book is written
Your name is on the cover
You can call yourself an author
You're proud of what you've said and shared
You know what you're doing next with the manuscript
You're excited about using your book to create new opportunities
You're empowered by what you're putting out into the world
You're thrilled you're no longer wishing for the 'someday' when the book comes true.. It's here
HERE'S HOW IT WORKS
broken down into three phases.
By the time you're done, you've got a book 'in the bag,' Baby.
BUT…It will only WORK that way IF you meet these 3 MINIMUM REQUIREMENTS:
1. Communicative
You are going to have to talk A LOT and answer A LOT of questions. I can't get all the details of a story down without your ability to be open, vulnerable, and honest. Expect to dig deep and share it all. (Don't be surprised if I end up knowing more about you than anyone else.)
2. Collaborative
While you won't be writing any of the words, the book's development will rely on your active participation and involvement. (See #1.) You need to come to calls, answer messages, and send what's asked.
3. Committed
This is not a short process by any means, so you'll need to be motivated and dedicated to the project and able to follow the evolutionary process that a book goes through. Take the project and process seriously, show up when you're supposed to and respond when needed. (Refer to #2.)
IF YOU'RE READY TO WORK WITH A GHOSTESS WITH THE MOSTESS,
HERE ARE THE DEETS
You'll get 12-14 months working with me complete with
PHASE 1 (4-6 months) - CONCEPTUALIZING, PLANNING & OUTLINING

6 1:1 calls with me over the course of this first phase

Your book's story arc or customer journey

A complete book outline/proposal

A 90-min publishing consultation & conversation about your book inside your brand/business

Any and all documentation

Call recordings

Unlimited email/Voxer support
PHASE 2 (6-8 months) - MANUSCRIPT DEVELOPMENT

Bi-Weekly (or Monthly) 30-min status checks through duration of development

Chapter Review (2-3 chapters at a time) as the manuscript is being drafted with two revision rounds/chapter

Full Review of the Manuscript after completion

Developmental review & assessment from myself and/or outside party

One round of manuscript developmental revisions based on developmental review

One round of polish and manuscript cleanup on the line level

Handover consultation when the manuscript is complete to discuss next steps and any referrals or introductions to bring the manuscript closer to publication

Any and all documentation

Call recordings

Unlimited email/Voxer support
Starting at $22K | $1834 for 12 months | 30-45K word manuscript
*Prices increase based on scope of the project
Or….stay where you are… 
Telling yourself you can do it (in the mythical) "someday" when you have more time
Struggling to write it yourself amidst your very hectic schedule and other responsibilities
Never get the book written which means remaining silent, making no impact
Ally is an organizational genius, amazingly efficient in creating a polished manuscript. She has been so helpful to me—detail-oriented on the editorial side and an excellent interviewer too, combining all the qualities necessary for literary success." -Glenn Plaskin, New York Times bestselling author of 25 books
Meet Your Writing Guide – Ally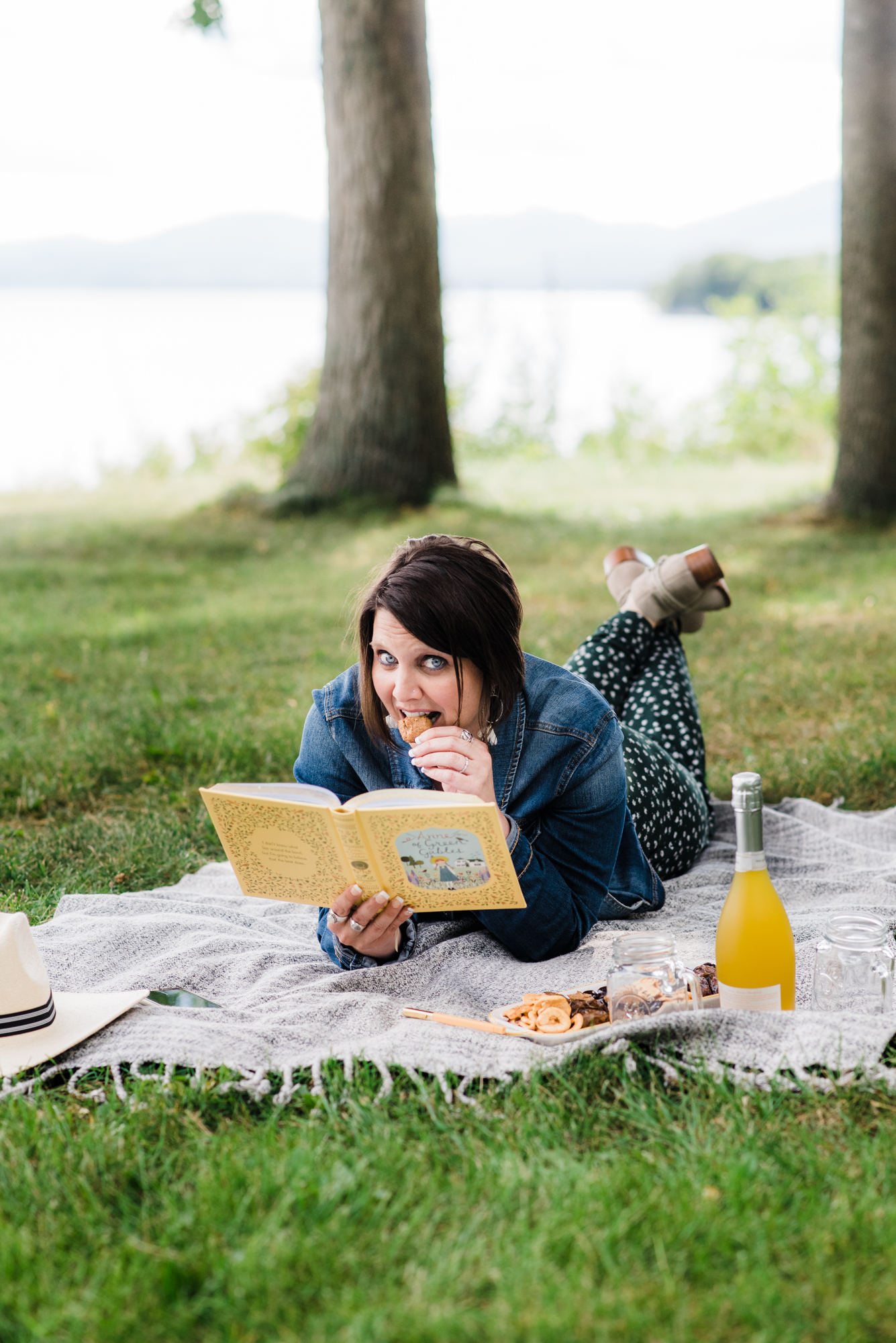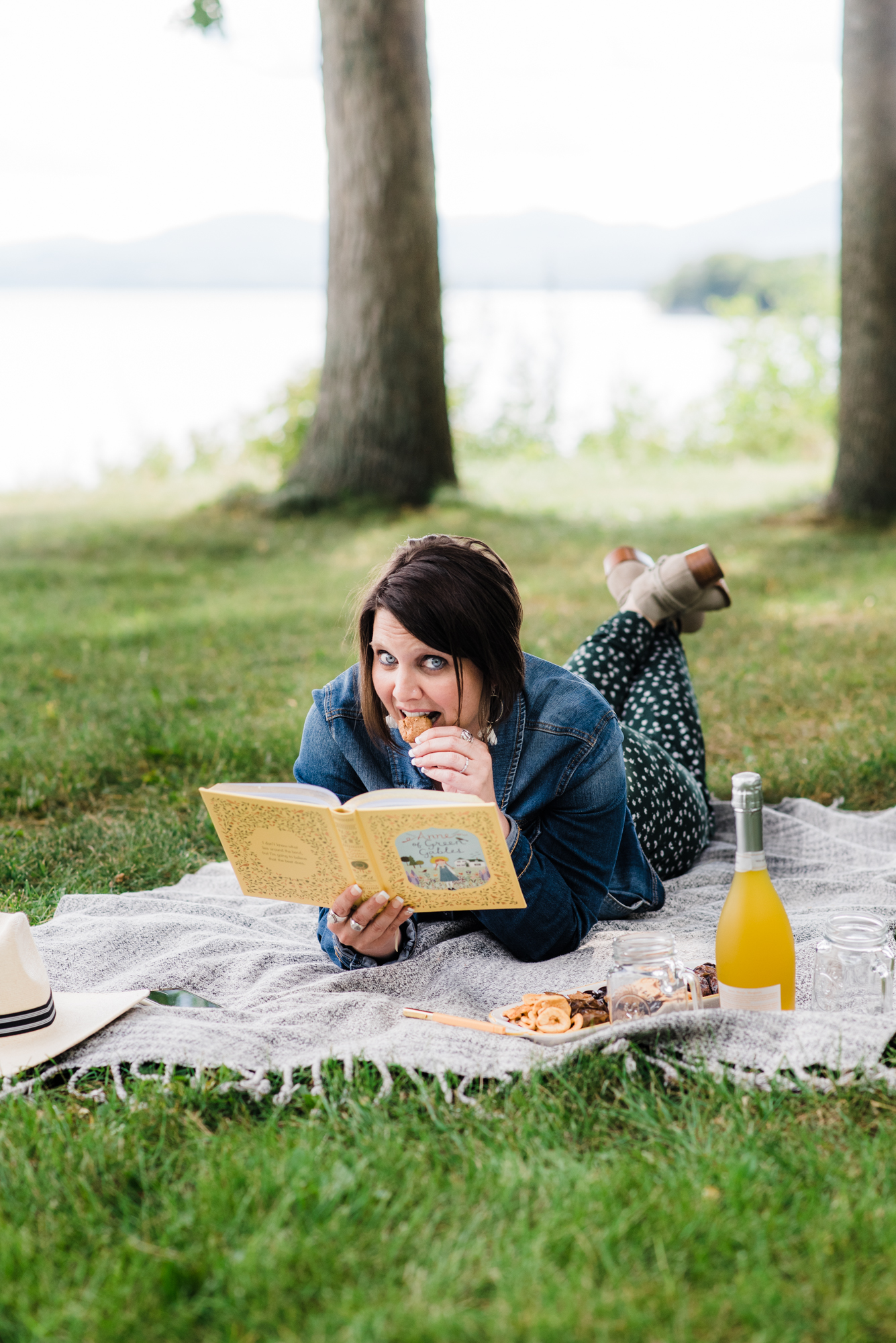 Ally is a shoot-from-the-hip and occasional eff bomb slinger out to shake things up and change the world with an equal parts sassy and sweet way of going about it. There's no denying she's tenacious, focused, and a heart-centered champion for women and the causes she cares about. Behind the scenes, there are also plenty of bloopers on her reel as a Boss, Mom, and Writer who is really just human like everyone else.
If you're a badass and brilliant person ready to share your personal story of grit, hope, and triumph then no more thinking about it… You need to call in reinforcements and work with her. 
She has a superpower for hearing between the lines and capturing the voice of her clients. People she works with report, "It was like you saw into my heartbeat and put it into words." 
If you can catch her not writing or thinking about writing, she's probably drinking Maple Lattes, adding more books to her must-read list, watching The Princess Bride for the thousandth time, or solving a crime in the latest Hunt a Killer box set.