This 90-min author camp will move you from ill-prepared to having the basic survival skills to hike the path to publication.
Climb Mount Memoir– Survival Skills Training and Bootcamp for the Aspiring Memoirist
Come learn the survival skills you need to finally write a memoir that will light up your world and ours.
Thursday, March 30th | 12-1:30 pm EST | $99
It's time to get some hustle in your step about writing that book because it's not going to write itself. It just won't. 
Sorry. True story.
But, I also get that as much as you might want to head in that direction, the thought of writing a book (especially one about your life) feels like you're standing at the foot of Mount Everest, barefoot and naked, looking up at the peak going, "How the *eff do I get way up there AND survive?"
I don't know anything about hiking Everest but I know that I wouldn't recommend doing it without clothes or shoes, no supplies, no plan, and no partner. 
That's why I've got a special boot camp coming up for the aspiring memorist to help them get in shape for the uphill climb.
In this 90-min interactive workshop, you'll go from ill-prepared for writing a book about your life to having the basic survival skills to hike the path to publication.
We'll CALIBRATE YOUR COMPASS and establish your due North (your why) so you're never lost.
We'll ESTABLISH YOUR BASE CAMP, the place you'll always want to return to along the journey (your who and what).
We'll FORAGE FOR THE SUSTENANCE you need (like establishing a writing practice, being accountable, searching and collecting the things you need for the material you want to write about).
We'll MAP YOUR ESCAPE ROUTES and ensure you know how to avoid the danger of falling rocks, bear traps, and poisonous plants (like avoiding common pitfalls in writing a book the first time such as being too broad in your idea, not planning, or trying to rush)
We'll TRIAGE YOUR MISSTEPS so you can apply first aid to your wounds (like knowing when to apply a reframe to those limiting beliefs, or push beyond the discomfort).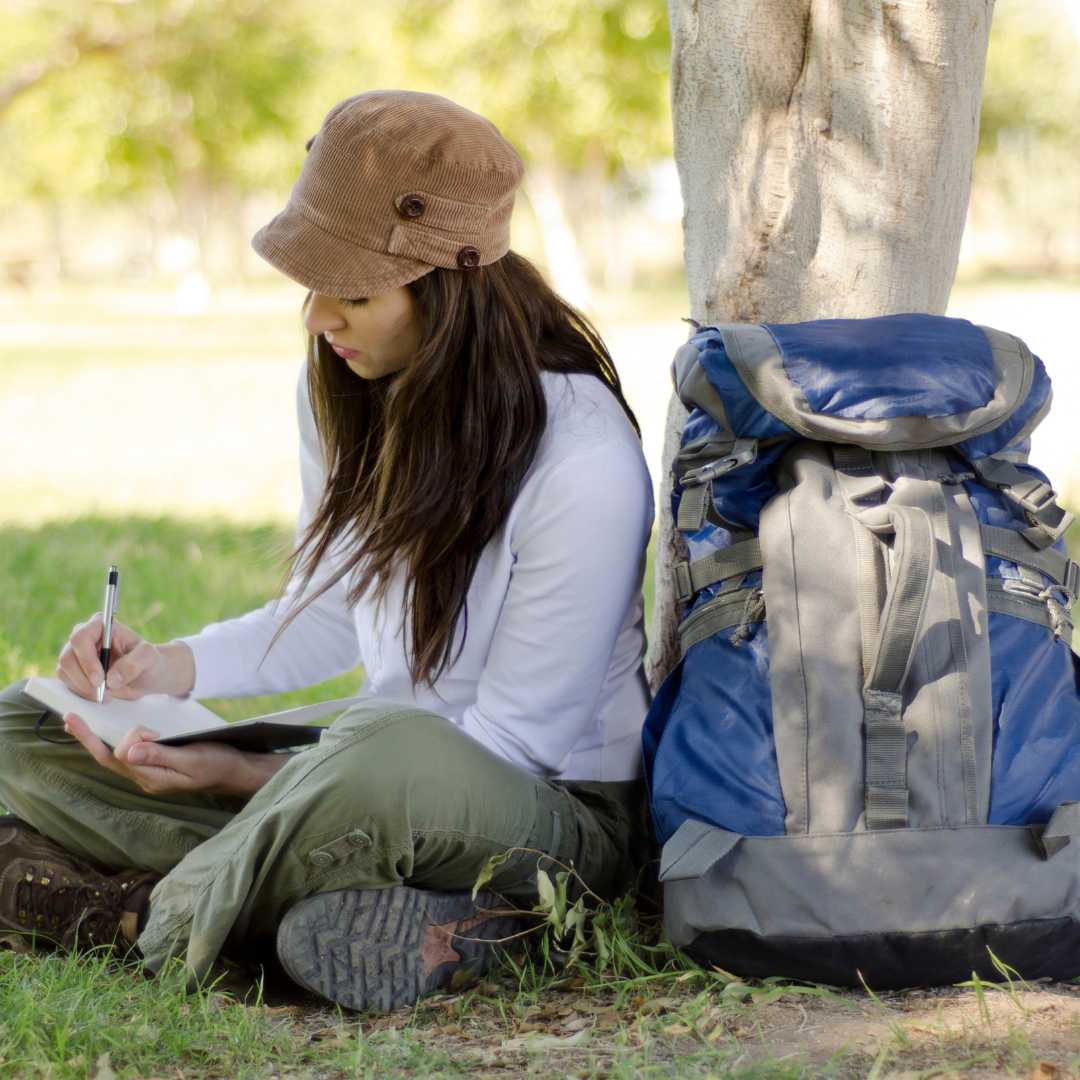 Wondering if this camp experience is for you?:
This is for you if, you're an awesome, welcoming, open-minded, loving human being who also happens to feel called to write a memoir (a book about your life) and…
aren't entirely clear on what a memoir is 

may or may not have started writing something or gathering material but now doesn't know what to do with it 

feels doubtful about their ability or their idea

likely doesn't know much about writing or publishing but is eager to learn

has done some healing work around the events you want to write about (read: you're not right in the middle of a current trauma)

feels emotionally ready to pursue their book-writing dream 

wants to receive support that helps you take aligned and intentional action toward the next steps on your book writing journey 

can and will invest a little time, money, and energy to make this goal a reality
Writing a memoir can be a like hiking an overgrown path and a long climb up if you don't have the proper conditioning before you get started. But I know you have what it takes to do this.
What do you say, Scout?…
Are you ready to build up the strengths, skills, and stamina for the climb up Mount Memoir so you can finally write the book that will light up your world and ours?
Here's the Cliff Notes on the Logistics: 
$99 for 90-min of training and live support with your writing guide

Live inside Zoom and you must be there to get the goods and gain the skills

No recording/replay will be available 

Arrive to camp on Thursday, March 30th at 1pm sharp  

Receive a Camper's Map when you register 

Earn a scout's sash and badges for each survival skill you acquire

Sign up before noon on March 29th to reserve your spot. 
Training Agenda 
Noon: Warm up & Stretch
12:10 Survival Skill: Reading your compass
12:25 Survival Skill: Setting up base camp
12:40 Survival Skill: Foraging for food
12:55 Survival Skill: Safety measures
1:10 Survival Skill: Basic first aid
1:10 Campfire Roundup 
Meet Ally – Your Writing Guide
I'm a professional writer, native Vermonter, practicing feminist, recovering middle child, wannabe superhero, and a mom who's pretty sure I'm getting by on the method I call "winging it". Oh, and also, the author of Dear Universe, I Get it Now.
I was 32 when I figured out how to turn my passion for writing into a living and 35 when I finally pushed through my own B.S. and published my first book.
I've been braving the blank page my entire life. Now, I'm coaching women (and other like-minded humans) to write their own books (or I ghostwrite them for them.)
Either way, I'm on a mission to elevate marginalized voices and empower them to share their stories of hope, grit, and triumph. 
I know these stories – YOUR STORY – will change the effin' world. 
I hope to see you soon.